Gods Of Violence

27-01-2017

Thrashmetal
Tracklist
01. Apocalypticon
02. World War Now
03. Satan Is Real
04. Totalitarian Terror
05. Gods Of Violence
06. Army Of Storms
07. Hail To The Hordes
08. Lion With Eagle Wings
09. Fallen Brother
10. Side By Side
11. Death Becomes My Light
Dat Mille Petrozza en de zijnen nog lang niet uitgerangeerd zijn, blijkt wel uit het allernieuwste Kreator album Gods of Violence, welke op 27 januari zal gaan verschijnen. De kracht ligt naar eigen zeggen van de band in de uitdaging die de heren zich zelf opleggen.
De titel van het veertiende album van Kreator Gods Of Violence is gebaseerd op, of gaat vooral over de groeiende religieuze haat die al jaren heerst over ons allen. Met name de (toen recente) aanslag in Parijs deed stof opwaaien bij Petrozza, en hij realiseerde zich hoe ver terug in de tijd de religie al haat, dood en verderf zaait in de wereld. Dit gecombineerd met verhalen uit de oude Griekse mythologie, en het heden, was reden genoeg om er een compleet album aan te wijden.
Het intro Apocalypticon brengt je direct naar sferen die je bij de oudheid en religie verwacht. Marcherend. En ja hoor wat krijg ik weer lekkere thrash mijn oren ingeblazen. Nog terugkomend op dat de heren nog lang niet zijn uitgerangeerd: dat blijkt hier wel weer. World War Now onderstreept gelijk dat we hier met klasse muzikanten te maken hebben. Waar menig grote thrashband het na 30 jaar heeft laten afweten, doet Kreator er juist nog een schepje boven op.
Ik kan totaal geen enkel negatief puntje aanhalen. Kreator is Kreator en blijft Kreator! En Gods Of Violence is een meesterlijke schijf!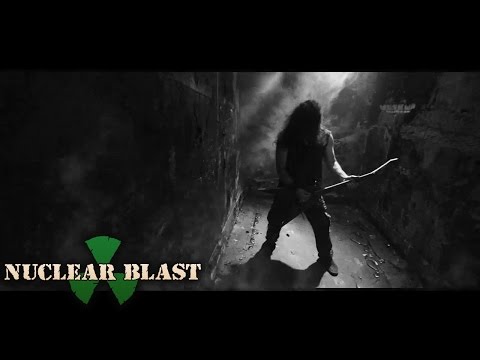 Mille Petrozza - Vocals, Guitar
Sami Yli-Sirniö - Guitar
Christian Giesler - Bass
Jürgen Reil "Ventor" - Drums