Gepost in Reviews door
Edwynn
op 22-11-2022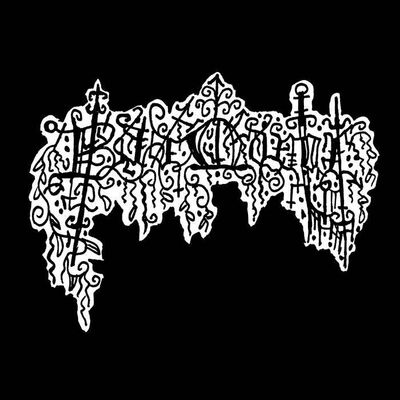 The Haunting

31-10-2022

Black metal
Tracklist
01. The Room with Six Hundred and Sixty-Six Eyes
02. The Study, Filled with Books
03. Through the Garden, to the Graves
04. An Incident in the Nursery at the Witching Hour
05. Hallowed Ground
Voor wie het nog niet wist: black metal dien je tegenwoordig op cassette te beluisteren. Het Amerikaanse Bad Manor heeft dit gegeven zo bont gemaakt dat de productie er op is aangepast. Dat betekent dat sommige passages bewust jengelig klinken.
Het is iets waar je even doorheen moet. Want The Haunting is nogal een bijzonder werkstukje geworden. Onheilspellend en mysterieus zijn de sleutelwoorden. Met spookachtige orgelgeluiden worden de razende composities aangekleed.
De vocalen zijn compleet geschift en gaaf tegelijk. We horen hier een kruisbestuiving tussen Corporate Death van Macabre, en King Diamond. En met name die laatste invloed zorgt er voor dat The Haunting een sonisch equivalent is van een trip door een vervallen woning, waar geesten en demonen verborgen zitten. Waar priemende ogen van op schilderijen afgebeelde figuren je volgen als je door de gang loopt om een krakende trap te bestijgen.
Het is even doorbijten, maar daarna staat een unieke ervaring te wachten.
Stephen R.C. Sicreeve
Monsieur Malediction
The Impaler
The Ghastly Vrykolak
The Haunted Strigoi
Phallus A. Blaze as The Skinner of Cats