The Death Within

15-08-2020

Eigen beheer

Hardcore / punk, Metalcore
Tracklist
01. God of Darkness
02. The Death Within
03. Soaking in the Sickness of Humanity
Divinity In Exile is een project van Chris de Nood (gitarist en songwriter bij Incarnate) en de Britse zanger Heath Crosby (ex-Stamping Ground en huidige vocalist bij Days of End). Dit tweetal heeft hun eerste drie tracks gebundeld tot een digitale EP (en een 7" single in zeer beperkte oplage) met de titel The Death Within, om zich aan de wereld te laten horen.
De muziek van het duo is sterk geïnspireerd door bands uit de Cleveland hardcore scene als Integrity, Ringworm, In Cold Blood, en anderen. Kenners zullen direct de overeenkomst tussen deze bands opmerken: Blaze Tischko speelde bij alle drie deze bands gitaar. En laat Divinity In Exile nou juist hem gestrikt hebben voor een gastsolo (te horen op God Of Darkness).
Het is dus geen lichte kost die Divinity In Exile ons voorschotelt. Zelf gebruiken de heren in elk geval de term apocalyptisch voor hun muziek; ik houd het op een brutale, nihilistische, noisy hard- en metalcore-mix. Enorm krachtig, agressief, bruut, lomp, en - misschien paradoxaal - toch met aandacht voor detail, de inzet van subtiele finesse en een vleugje pakkende groove. Hoe dan ook goed doordacht, dit is echt meer dan alleen maar "blind gebeuk".
Acht minuten is kort voor een uitgebreid beeld, maar als kennismaking maakt Divinity In Exile met deze EP een duidelijk statement. Gescheiden door het noisy intermezzo (en titeltrack) The Death Within worden twee tracks gepresenteerd die uit de voegen barsten van de energieke, maar donkere hardcore. Scherp in de aanpak, lekker vet qua geluid, en voorzien van een heerlijke agressieve strot. De liefhebber van moderne hard / metal-core moet dit zeker eens checken!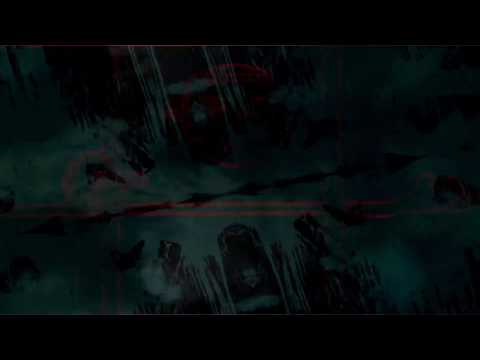 Chris de Nood - gitaar, bas, drums
Heath Crosby - zang