Welcome To The Green Zone

18-03-2016
Tracklist
01. Green Zone
02. Bloodbound Pack
03. So Let it Burn
04. Because We Can
05. Idolized
06. Demon
07. Mad in Germany
08. My Journey
09. 6:2.3
10. Children of the Pit
11. End of History
De Duitse thrash formatie Godslave komt met hun vierde plaat Welcome To The Green Zone uit. Hun vorige cd's In Hell en Whatever We Want (een EP met Status Quo covers) zijn hier ook al uitvoerig besproken. Wederom krijgen we een no-nonsense biografie voorgeschoteld (omdat ze simpelweg de muziek belangrijker vinden) met als middel punt een dikke middelvinger naar de tegenwoordige dagelijkse gekte.
Dat de heren - Thommy, zang; Bernie en Meyer, gitaar; Mika, bas en Tobias, drums - het liefst als live band willen fungeren (citaat biografie; who actually cares??) staat als een huis. Met het feit dat zelfs hun facebook pagina nog dateert uit 2013 merk je wel dat ze dat allemaal niet zo serieus nemen. Ze willen je live laten zorgen dat je onder thrash metal-vrienden bent, en het dagelijkse leven even aan de kant kunt zetten.
Welcome To The Green Zone opent direct lekker met hun toepasselijke nummer Green Zone. Kopiëren kunnen Duitsers als de beste, en je krijgt dan ook onvervalste, maar vrij weinig zeggende thrash voorgeschoteld. Er valt met recht vrij weinig over deze band Godslave te vertellen. Het dateert allemaal uit de prille jaren van de thrash metal. Is dat erg? Nee, totaal niet. De heren komen woord en daad na: no-nonsense thrash metal.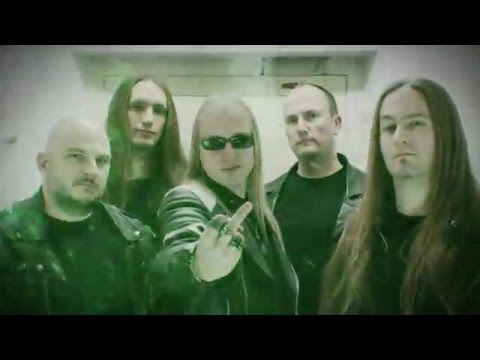 Thomas A. Pickard - zang
Michael Meyer - gitaar
Bernhard Lorig - gitaar
Tobias Huwig - drums
Torsten Peeß - bas