Superseed

08-02-2019

Alternative Rock
Tracklist
01. My Time Is Now
02. Static
03. Heavy Times
04. Uneasy Swarm
05. Interference
06. Someone Broke It
07. The Face That Followed You Back Home
08. Quicksand
09. Turn The Screw
10. Country Mile
11. This Is The Way To Go
12. You Failed!
13. Messenger
14. Already Done
15. No One's Getting Out Of Here Alive
16. Let Yourself Go
Ik heb best even getwijfeld of ik Superseed hier wel moest gaan bespreken. Ok, de muziek die de band me voorschotelt past zeker binnen het brede begrip rockmuziek. Maar behalve invloeden van blues, rock en punk zou ik toch niet onbenoemd willen laten dat hier toch ook behoorlijk wat catchy popmuziek te horen is.
Superseed is in februari 2017 opgericht in Bristol, Engeland, door vijf muzikanten die al sinds de jaren '90 gepokt en gemazeld zijn in de muziekindustrie. In de loop van 2018 schreven ze en namen ze hun debuutalbum op - simpelweg ook Superseed getiteld - in hun eigen studio. Opvallend genoeg was het vooral het Griekse hardrock/heavy metal-label Rock Of Angels dat interesse had in de band en z'n muziek.
De insteek met drie zangers en gitaristen levert in mijn beleving vooral typisch Britse (denk aan The Beatles) harmonieën op. De muziek van Superseed is dan ook bovenal pakkend; in dat opzicht zou het bijna een soort van guilty pleasure kunnen zijn of worden. Er staan ook echt wel wat tracks op het album die me weten te boeien. Maar met een overkill van zestien tracks is het bijna niet te vermijden dat daar ook tussen staan die minder aanspreken, vooral wegens te blij of cheesy (zoals No One's Getting Out Of Here Alive). Of gewoonweg te lang blijven voortkabbelen, zoals This Is The Way To Go of Already Done.
Diversiteit (nog altijd binnen het pop/rock-kader natuurlijk) is dan ook het devies van Superseed. Een psychedelisch nummer als Uneasy Swarm bijvoorbeeld vind ik prima te doen, zeker met dat lekker swingende basgitaartje op de achtergrond. Ook het meer donkerre Quicksand vind ik prettig om te horen. Zet die maar eens af tegen koppige punkrockertjes als opener My Time Is Now, Interference of You Failed! Maar van de echt psychedelische of dreigende rock hoor ik hier eerlijk gezegd te weinig. Het gros van het materiaal is gericht op catchyness, niet op dreiging, verrassende opbouw of spanning.
Ik vermoed dat er in het alternatieve rock-circuit meer dan voldoende waardering is voor een band als Superseed. Want kwalitatief is er objectief bekeken helemaal niks mis met de aanstekelijke muzikale intenties van deze band. Maar voor de rechtgeaarde heavy rock- en metalfan valt hier mijns inziens niet veel te halen.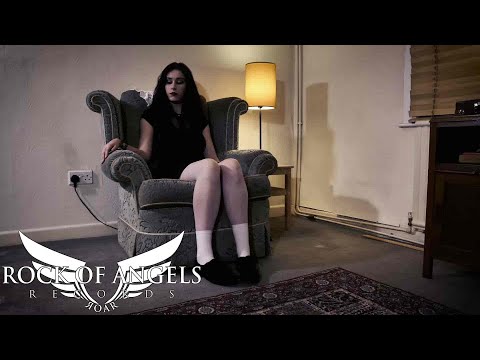 Ben Taylor - Guitar, Vocals
David Edgar - Guitar, Vocals
Dan Armson - Guitar, Vocals
Keith Bowers - Bass
Matt Colley - Drums