Gepost in Reviews door
Edwynn
op 18-11-2022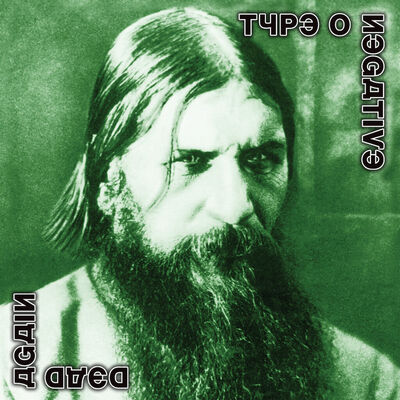 Dead Again

25-11-2022

Dark rock / metal, Gothic metal
Tracklist
01. Dead Again
02. Tripping A Blind Man
03. The Profits Of Doom
04. September Sun
05. Halloween In Heaven
06. These Three Things
07. She Burned Me Down
08. Some Stupid Tomorrow
09. An Ode To Locksmiths
10. Hail And Farewell To Britain
Bonus CD:
01. Everything Dies (live)
02. My Girlfriend's Girlfriend (live)
03. Black Sabbath (intro) / Christian Woman (live)
04. Love You To Death (live)
05. Black No. 1 (Little Miss Scare-All) (live)
06. Anesthesia (live)
07. Christian Woman (live)
08. Love You To Death (live)
09. Kill You Tonight (live)
Op 13 maart 2007 bracht Type O Negative hun zevende en laatste studioalbum uit, Dead Again. Dit jaar markeert de vijftiende verjaardag van de laatste plaat van de band, voor het overlijden van de markante frontman Peter Steele. Op 25 november verschijnt een limited edition heruitgave van Dead Again, uiteraard in diverse formaten, waaronder een bonus-CD met live-materiaal - deels van Wacken Open Air 2007. Dit is wat ik indertijd over het oorspronkelijke album schreef:
Afgezien van de vaak gebruikte titel verraste Dead Again mij de eerste keer. Langzaam sluipen er weer wat hardcore elementen terug in het bandgeluid. De plaat opent vlotjes met het titelnummer en blijft in dat tempo met het ijzersterke Tripping A Blind Man. Steele's drugs- en alcohol-verslaving vormt de inspiratie hiervoor. Verderop het album zijn er nog wat meer snellere tracks.
Pas in het derde nummer The Profits Of Doom gaat het tempo naar beneden. Maar dan niet in romantische October Rust stijl. Het nummer doet mij bij vlagen denken aan het stokoude The Subhuman. Een nummer dat ooit op een Carnivore demo verscheen en aan de re-release van Retaliation is toegevoegd. Vooral Peter's diversiteit aan stemgebruik is smaakmaker hierin.
In September Sun en She Burned Me Down komen weer wat romantische sixties aandoende invloeden aan bod. These Three Things is een zwaarmoedige anti-abortus-song in de beste Bloody Kisses-traditie. En zo is Dead Again een bonte verzameling van alle gezichten die Type O Negative ooit typeerden. Hoewel onbedoeld, blijk de plaat een voorbeeldige zwanenzang te zijn van het markante Type O Negative.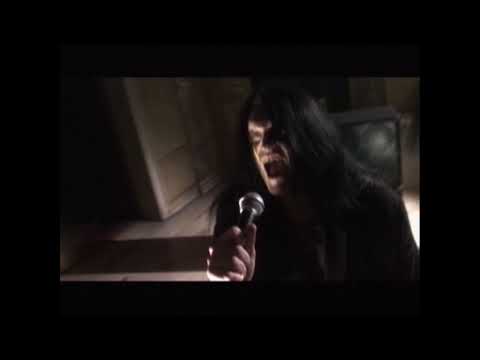 Peter Steele - Vocals, Bass, Keyboards, Guitars
Johnny Kelly - Drums, Vocals
Kenny Hickey - Guitars, Vocals
Josh Silver - Keyboards, Vocals