Gepost in Reviews door
Edwynn
op 07-11-2023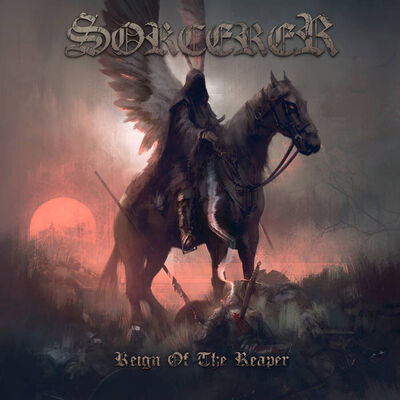 Reign Of The Reaper

27-10-2023

Doommetal
Tracklist
01. Morning Star
02. Reign of the Reaper
03. Thy Kingdom Will Come
04. Eternal Sleep
05. Curse of Medusa
06. Unveiling Blasphemy
07. The Underworld
08. Break of Dawn
Sorcerer (die uit Zweden ja) pakt op het nieuwe album Reign Of The Reaper inderdaad weer lekker uit met een paar porties epische metal. Vooral de tragere stukken bevallen mij het beste. Maar ook de wat meer beukende stukken mogen er zijn.
Eigenlijk vind ik Reign Of The Reaper qua songschrijverij een stukje beter dan de twee voorgaande albums. Curse Of Medusa pakt bijvoorbeeld hard uit met meeslepende koren in een bombastische climax.
De verrassing blijft er na In The Shadow Of The Inverted Cross, het late debuut uit 2015 wel af. Die staat nog steeds bovenaan bij mij. Tegelijkertijd zou ik ook niet willen dat Sorcerer met een jazzrockplaat op de proppen kwam. De productie vind ik wat afgeraffeld en digitaal klinken. Maar als dat een graadmeter moet zijn, kan ik bijna elke metalplaat van de laatste twintig jaar wel afzweren.
Liefhebbers van Candlemass, Solitude Aeturnus en de Black Sabbath van 1987 tot en met 1990 kunnen hun traag kloppende harten weer ophalen [redactionele noot: en het album hier onder beluisteren].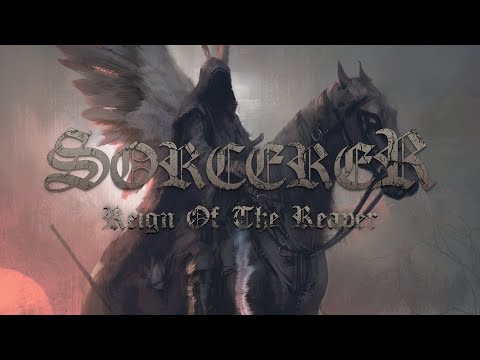 Anders Engberg - Vocals
Kristian Niemann - Guitars
Peter Hallgren - Guitars
Justin Biggs - Bass
Richard Evensand - Drums
Conny Welén - Keyboards