Sessions : #1 American Thrash

08-11-2019

Crossover, Thrashmetal
Tracklist
1. World in a World (Vio-Lence)
2. Critical Mass (Nuclear Assault)
3. The Hood (EvilDead)
4. Chalice of Blood (Forbidden)
5. Toxic Waltz (Exodus)
6. Imitation of Life (Anthrax)
7. C.O.T.L.O.D. (Testament)
8. Infectious Hospital Waste (Demolition Hammer)
De Catalaanse thrash metalband Crisix kon al bij diverse schrijvers hier rekenen op positieve feedback. De teneur was zo'n beetje samen te vatten als: de traditionele thrash is niet al te origineel, maar wel zeer onderhoudend. Het lijkt wel of de band dat juist wil onderstrepen met een coveralbum. Op Sessions : #1 American Thrash eren ze - zoals de titel al zegt - hun Amerikaanse voorbeelden/helden.
En dat doet de band wat mij betreft zeer adequaat. In de tracklist kun je zien welke bands volgens Crisix een eerbetoon verdienen, het is hoe dan ook een subjectieve bloemlezing natuurlijk. Waar ik overigens zelf wel de charme van in zie. Ik vind het vooral leuk om te zien dat er grote namen (bijvoorbeeld the big 4, behalve Anthrax dan) niet voorkomen, terwijl minder beroemde voortrekkers als Vio-Lence, EvilDead en Forbidden hier wel hun plekje krijgen.
Op geen enkele track vind ik iets aan te merken; alle nummers worden net een beetje voorzien van een Crisix-sausje. Zowel het origineel als de cover zijn als zodanig nog herkenbaar. Ik heb het idee dat de Catalanen er iets als een crossover-touch aan toevoegen, een beetje hun handelsmerk zeg maar. Ik vind dat de band zich niet hoeft te schamen voor hun uitvoering van nummers als Toxic Waltz of C.O.T.L.O.D. - ik pik die nummers er uit omdat Exodus en Testament indertijd tot mijn favoriete bands behoorden.
Zoals de planning er nu uit ziet gaan er dus ook nog wel meerdere tributes volgen; er zijn er blijkbaar al vier aangekondigd. Afgaande op deze eerste kijk ik daar wel naar uit, want dit is best een verfrissend tussendoortje.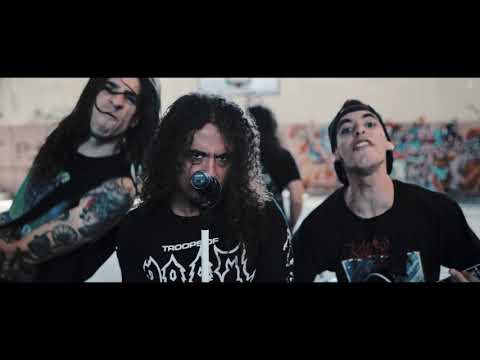 Juli Bazooka - Vocals
Javi Carry - Drums
B.B. Plaza - Guitars
Pla Vinseiro - Bass
Albert Requena - Guitars