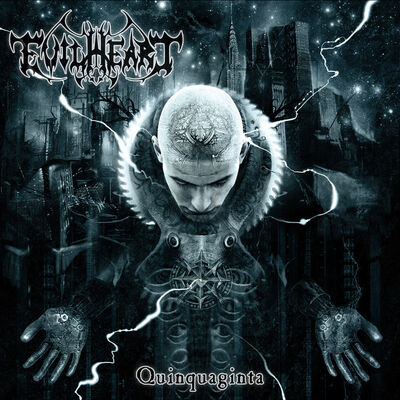 Tracklist
01. Perfection Collapsed (4:57)
02. Misanthropic Decree (4:32)
03. Selective Extermination (5:09)
04. Rebellion (4:49)
05. Decimated Opposition (6:16)
06. Supremacy And Holocaust (5:56)
07. Postmortal Corruption (5:20)
08. Genetics Of Betrayal (6:13)
09. Quinquaginta (9:47)
10. Bonus Track: Severance (Cenotaph cover) (6:27)
The Ressurection of Speedy Gonzales?
Nee, het is het Mexicaanse Evilheart met hun derde album Quinquaginta. Hun eerste album Dark In Glory dateert alweer uit 2004, opvolger Storm Of Annihilation uit 2007. De heren hebben dus wel even de tijd genomen voor nummer drie. Quinquaginta verscheen in 2014 al in eigen beheer, waarna de band werd opgepikt door het splinternieuwe Test Your Metal Records, dat de release nog eens dunnetjes over doet.
Voor een stel siesta-mannen is het een verdomd rappe plaat geworden moet ik zeggen. In welke cactus deze plaat is opgenomen durf ik niet te zeggen, net zo mis als van wie de productie is. Optimaal is het allemaal niet: De zanger lijkt door een rioolpijp te bleren, terwijl de drummer ergens ver weg lijkt te zijn gezet.
Door de jaren heen hebben ze aardig getourd met de grote jongens zoals Deicide, Malevolent Creation, Dimmu Borgir en Behemoth om er maar eens een paar te noemen. Misschien hebben de jongens daarmee wel zo veel ervaring opgedaan dat ze direct alles op een schijf hebben gepleurd. Het is in ieder geval een plaat geworden met de nadruk op snelheid, van een band die van alle extreme markten thuis is: thrash, death en black komen allemaal voorbij!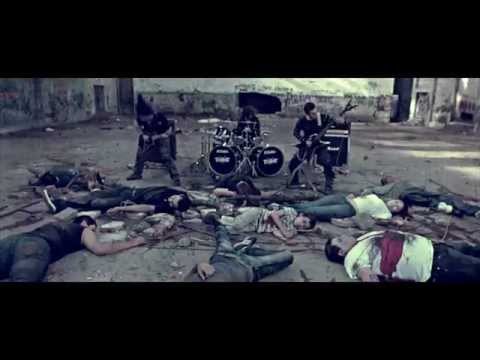 Jorge Millán – Vocals, Bass
Adrián Urías – Guitars
Rodolfo Rogers – Drums