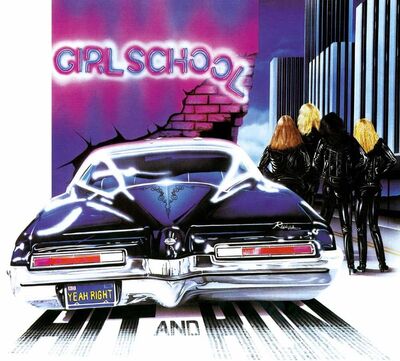 Hit And Run (re-release)

17-03-2017

Hardrock, Heavy / power metal
Tracklist
01. C'mon Let's Go
02. The Hunter
03. (I'm Your) Victim
04. Kick It Down
05. Following the Crowd
06. Tush (ZZ Top Cover)
07. Hit and Run
08. Watch Your Step
09. Back to Start
10. Yeah Right
11. Future Flash
12. Please Don't Run (With Motörhead)(Bonus)
13. Bomber (Motörhead cover)(Bonus)
14. Tonight (Bonus)
15. Demolition Nights (Live)(Bonus)
Recentelijk heb ik een re-release van het debuutalbum Demolition van de Britse dames van Girlschool gebruikt om even een geschiedenislesje te doen over deze cultband. Zoals niet geheel ongebruikelijk in die tijd verscheen een krap jaar na dat debuut al een opvolger. Hit And Run kwam oorspronkelijk uit in april 1981, en wordt over het algemeen (achteraf natuurlijk) beschouwd als het beste album dat Girlschool indertijd maakte. Het album bereikte de nummer vijf positie in de Britse album charts, niet slecht voor een nog altijd relatieve nieuwkomer.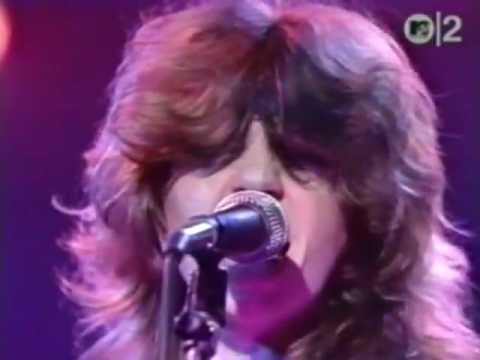 Net als het debuutalbum is ook Hit And Run opgenomen in de Jackson's Studios in Engeland, in december 1980 en januari 1981. De ervaren sound engineer Vic Maile (The Small Faces, Jimi Hendrix, Led Zeppelin) was wederom de producer. En uiteraard bleef de samenwerking met label Bronze Records - en uiteraard ook die met Motörhead - gehandhaafd. Als bonus zijn dan ook wat extraatjes aan deze re-release toegevoegd waarop die band vertegenwoordigd is.
Tegelijk met het album werd het titelnummer Hit And Run als single uitgebracht, dit zou voor Girlschool zo'n beetje hun grootste 'hit' worden. Een andere goed ontvangen track, waarschijnlijk een van de betere nummers van het album is (I'm Your) Victim. Hier wordt, zoals telkens, gewoon lekker ongecompliceerd gerockt. Sowieso denk ik wel dat dit oudste Girlschool materiaal beter te behappen is dan veel van hun latere (futloze) albums.
Toch wil ik wel een misser aanduiden op Hit And Run, dat is de wel heel slappe coverversie van ZZ Top's Tush. Leg deze eens naast de Girlschoolversie van Motörhead's Bomber (hier als bonus te horen) en je weet hoe het ook kan. Verder niets dan lof voor de authentieke en oubollige charme van de old school hardrock!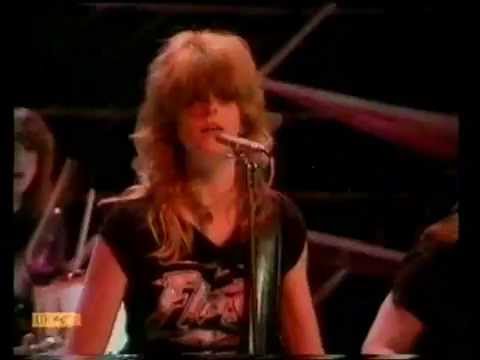 Kim McAuliffe – guitar, vocals
Kelly Johnson – guitar, vocals
Enid Williams – bass, vocals
Denise Dufort – drums