NecroEclosion

15-01-2021

Crossover, Deathmetal, Grindcore, Hardcore / punk
Tracklist
01. Custom of the Sea
02. Hellhound
03. Sights to the Sky
04. Death Before Disco
05. Stingray
06. Smaller Than Death
07. Ghost Dance
08. Quarantine Death Machine
09. Causes
10. Backpack
11. Mad Wolf
Had je ooit verwacht een fragment van, of een opmerking over, de Bee Gees-hit "You Should Be Dancing" terug te vinden in een extreme metal-release of een bespreking daarvan? Ik zal het verklappen: een zin van een dergelijke strekking had ik tot voor kort ook niet voor mogelijk gehouden. Gravehuffer maakt dit mogelijk met hun volstrekt eigen en soms absurde kijk op extreme metal - en in dit geval ook muziek in het algemeen. Ik ga het hier hebben over hun derde album NecroEclosion, mijn kennismaking met deze band met een interessante muzikale insteek.
Traditioneel wordt metal gezien als een woestijn van homogeniteit, waarin van origine zelden een oase van originaliteit opduikt. Met dit in gedachten is de out-of-the-box stijl van Gravehuffer een verademing; of juist een luis in de pels in het geval je van de zeer conservatieve snit bent. Ik denk dat (de muziek van) Gravehuffer nog het best te vergelijken is met het monster van Frankenstein: het knip- en plakwerk waaruit de samengestelde delen bestaan, omvatten fragmenten van crust, punk, grindcore, thrash en death metal.
Nummer als Stingray, Causes en Quarantine Death Machine refereren aan de old school death metal / punk- hybride, ook wel crust, ook wel grind; hoe dan ook verrukkelijke herrie, feestgevoel gegarandeerd. Samen met pakkende grooves is ook het etiket crossover zeer verdedigbaar. Met Ghost Dance en Hellhound gaat de band dan weer voor de iets meer hedendaagse death-thrash-aanpak. Een stuk ruiger en minder catchy, toch blijft deze band genre-overschrijdend bezig, op zeer overtuigende wijze.
Maar de kers op de taart is toch wel het element van verrassing, zoals ik in de eerste alinea schreef. Op die momenten gaan mijn gedachten richting Mr. Bungle, vooral wanneer bijvoorbeeld blazers worden ingezet (Mad Wolf, Death Before Disco - inclusief You Should Be Dancing). Met recht is Gravehuffer een band die geheel z'n eigen weg volgt, maar evengoed serieus mag worden genomen door de liefhebber van ouderwets smerige metal.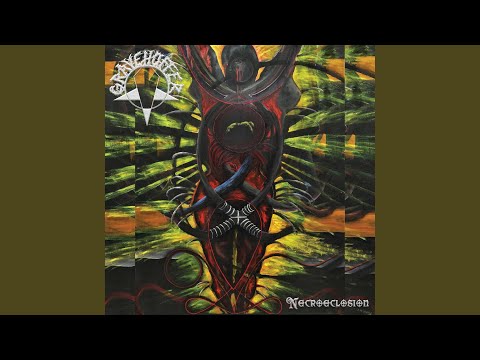 Travis McKenzie - vocals
Ritchie Randall - guitars, vocals
Mike Jilge - bass guitar
Jay Willis - drums, vocals