Gepost in Reviews door
Jenny
op 13-02-2021
Between Shades and Shadows

30-10-2020

Black metal
Tracklist
01. The Hand Of The Unspoken
02. Mouths Sealed Clenched Fists
03. Abandon
04. To The Shores
05. Humanitys Crescendo
06. The Blood Is Gone
07. The Oathbreakers
08. So All Adore Me
Nether is opgericht in 2019, door vier personen met, naar eigen zeggen, tientallen jaren ervaring in de lokale black metal scene. Naar eigen zeggen, omdat de line up nogal anoniem is: J, P, K en B. Mijn fantasie slaat altijd op hol bij een dergelijk mysterie. Zouden het bekende Belgen zijn? Politici? Of gewoon mensen die geen zin hebben in gedoe... dat laatste zal het meest voor de hand liggen.
In oktober 2020 kwam Between Shades and Shadows uit. Het is een album vol black metal, met een zeer constante stijl. Als je niet oplet, heb je niet door dat het volgende nummer is begonnen, de sound verandert namelijk niet spectaculair. Saai wil ik het niet noemen, maar het is wel lekkere achtergrondmuziek. Ik kan me voorstellen dat het bijwonen van een concert een lekker roesje kan opleveren als je in de juiste bui bent.
Acht nummers, de meeste rond de vijf minuten lang, zorgen voor bijna 40 minuten aangename black metal. Niet te ingewikkeld, gewoon lekker aanzetten en verdergaan met waar je mee bezig was.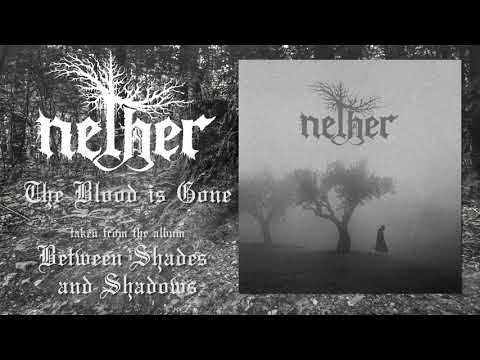 J - Vocals, Bass
P - Guitars
K - Guitars
B - Drums