Interludium

07-04-2023

Heavy / power metal
Tracklist
01. Wolves Of War
02. Sainted by the Storm
03. No Prayer At Midnight
04. My Will Be Done
05. Altars On Fire
06. Wolfborn
07. Stronger Than The Sacrament
08. Living On A Nightmare
09. Midnight Madonna
10. Bête du Gévaudan
Powerwolf maakt het zich de laatste jaren wat gemakkelijk qua releases. Een verzamelaar (Best Of The Blessed) hier, wat live-registraties (het prachtige The Monumental Mass: A Cinematic Metal Event) daar en een album waarop de tracks worden ingezongen door collega's van andere bands (Missa Cantorem II) vormen de meest recente oogst. Daar is net voor Pasen dit jaar nog een album bij gekomen: Interludium. Dit is een verzamelaar met, ik citeer: juweeltjes en zeldzaamheden uit de geschiedenis van de band. Volgens de begeleidende info staan er maar liefst zes nieuwe studio-tracks op het album.
Volgens mij zijn dat er vier, te weten Wolves Of War, No Prayer At Midnight, Altars On Fire en Wolfborn. De promo-info telt ook Sainted By The Storm en My Will Be Done mee, maar die verschenen vorig jaar al als single, dus die zijn wat mij betreft niet nieuw meer. Deze zes tracks hebben gemeen dat ze naadloos aansluiten op de albums die Powerwolf eind jaren '10 en begin jaren '20 uitbracht.
Verder waren Stronger Than The Sacrament en Living On A Nightmare alleen beschikbaar op strikt beperkte samplers en tour-EP-singles uit 2012 en 2015. Midnight Madonna werd uitgebracht op de earbook-editie van The Sacrament Of Sin (2028) terwijl fans Bête Du Gévaudan zullen kennen als de Franse versie van de hitsingle Beast Of Gevaudan (2021) uit een exclusieve singleversie.
De tien nummers op het album zijn geproduceerd door een uitstekend kwartet bestaande uit Joost van den Broek, Jacob Hansen, Jens Bogren en Fredrik Nordström, en klinken dus als de spreekwoordelijke klok. Al met al niks verrassends van onder het Powerwolf gesternte.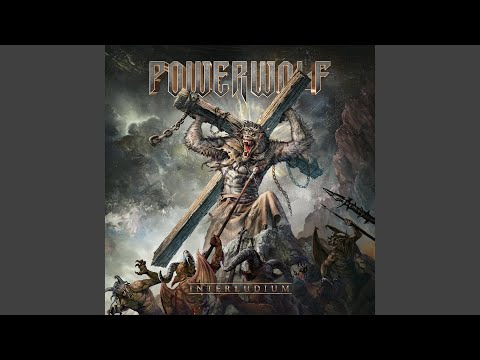 Attila Dorn - Vocals
Matthew Greywolf - Guitar
Charles Greywolf - Guitar
Falk Maria Schlegel - Organ
Roel van Helden - Drums