Private Hell

25-05-2018

Crossover, Metalcore, Nu-metal
Tracklist
01. Carrions
02. Kingdom Comes
03. Lava Girl
04. Patient 18
05. Choke
06. Light Bearer
07. Half A Life
08. Sickness
09. Mine
10. Private Hell
11. Carrions (Piano version)
Science Of Disorder werd lang geleden, in 1989 al(!), geboren als Soulless in Lausanne, Zwitserland. Onder die naam werden twee albums uitgebracht, toen Soulless voor de eerste keer uit elkaar ging. Na een vruchteloze doorstart werd in 2010 de naam veranderd naar Science Of Disorder, en verscheen meteen een volgende - of eerste - album Heart, Blood and Tears...
Naast wisselingen in de bandbezetting was ook een regelmatig veranderende muzikale invalshoek een reden voor de periode(s) van inactiviteit en de wijziging van de bandnaam. Want pas eind vorige maand - ruim tien jaar na het debuut - verscheen een tweede album van Science Of Disorder: Private Hell. Pas sinds vorig jaar bestaat de band in z'n huidige vorm.
Het Zwitserse kwartet maakt het zichzelf in muzikaal opzicht ook niet gemakkelijk. Hun muziek op dit nieuwe album varieert van sombere, bijna slepende dark rock / metal (Lava Girl, Light Bearer) via groove- en nu-metal (Patient 18, met Disturbed-achtige vocalen) tot opgefokte thrash/core crossover (Choke). Of uiteraard een mix daarvan, zoals aan het begin van het album Carrions en Kingdom Comes laten horen.
Moraal van het verhaal: Science Of Disorder lijkt nog altijd een zoekende band die niet goed weet wat het wil. De muzikale invalshoeken zijn op zich nog wel te verenigen, daar betaalt de ervaring van de deelnemende muzikanten en componisten zich uit. Maar ik vind de verschillende sferen te veel uiteenlopen. Opgefokte thrash en melancholieke groove door elkaar heen verdraag ik zelf maar slecht.
Er wordt dus zeker goed en strak gemusiceerd, ook met de liedjes zelf is niks mis. Het hoge hak-op-de-tak-gehalte is voor mij echter wel een struikelblok. Luister en oordeel vooral zelf - met deze voorkennis in gedachte.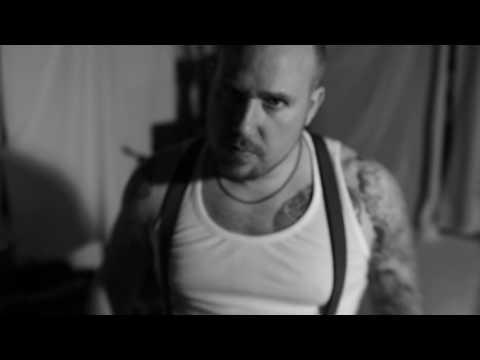 Baptiste Maier - Drums
Lord Pelthor - Guitars
Stéphane Grand - Guitars, Bass
Jérôme Thomas - Vocals