The Ultimate Vengeance 2CD

16-11-2019

Hardrock, Heavy / power metal
Tracklist
CD1
01. Take Me To The Limit
02. Wallbanger
03. Rock 'n Roll Shower
04. May Heaven Strike Me Down
05. Planet Zilch
06. Rock 'n Roll Man
07. Only The Wind
08. Wings Of An Arrow
09. Bad Boy For Love
10. Down And Out
11. Ain't Gonna Take You Home
12. Tonight, Tonight
13. The Best Gunfighter In Town
14. We Shall Rock
15. What The Hell Is Going On
16. As The Last Teardrop Falls
17. Dreamulator
CD2
01. Power Of The Rock
02. Crazy Horses
03. Arabia
04. Dreamworld
05. The Last Of The Fallen Heroes
06. Dark Side Of The Brain
07. Death Ride To Glory
08. Big Fat Car
09. Don't You See
10. Women In The World
11. She's Got The Looks
12. Cry Of The Sirens
13. Take It Or Leave It
14. Trouble In Town
15. If Lovin' You Is Wrong
16. Lonely Rider
17. Flight 19
Vorige maand verscheen een super deluxe negen-CD box-set met de complete erfenis van de toonaangevende Nederlandse heavy rock en metalband Vengeance. De box bevat al hun albums (zes stuks) uit de jaren '80 en '90: Vengeance (1st album), We Have Ways To Make You Rock, Take It Or Leave It, Arabia, The Last Of The Fallen Heroes en Back From Flight 19. Aangevuld met niet minder dan 59 bonustracks, waaronder non-album-, live-, demo- en nooit eerder uitgebrachte tracks en versies, bevat de box maar liefst 510 minuten aan klassiek rock en metal-muziek. Dit is echt The Ultimate Vengeance!
Precies dat is al dan niet toevallig ook de titel van de dubbel-CD compilatie die samenvalt met de box release, en beschikt over klassiekers en rariteiten die deze onvergetelijke high-energy machine heeft opgenomen. En dat is de release die hier besproken wordt; toch ook nog goed voor 34 tracks en bijna twee-en-half uur aan muziek. Alle opnamen zijn opnieuw gemasterd in hoge kwaliteit, en bevatten bijdragen van bandleden als John Snels, Oscar Holleman (producer van Within Temptation, After Forever, Krezip, Kovacs en co-producer van de Nederlandse Eurovisie Songfestivalwinnaar Duncan Lawrence), Jan Bijlsma (The Last Element), Jan Somers, Ian Parry (Hammerhead, Elegy), Peer Verschuren (Lana Lane), Arjen Lucassen (Bodine, Ayreon) en power vocalist extraordinaire Leon Goewie!
Ik ben - als tiener in de jaren '80 - wel redelijk opgegroeid met de muziek van Vengeance. Ook heb ik deze band in de loop der jaren meerdere keren live mogen aanschouwen. Met de oerdegelijke rock/metal-mix was uiteindelijk ook helemaal niks mis, alleen de "grote bek" van de band werkte wel eens tegen hen, maar genereerde juist ook heel wat aandacht. Vengeance herbergde in de loop der jaren natuurlijk ook niet de minste muzikanten, denk alleen maar aan Arjen Lucassen. Muzikanten die in die tijd recht-door-zee goudeerlijke muziek maakten, uit het hart, zelf rasechte liefhebbers zijnde. Albumtitels als We Have Ways To make You Rock en Take It Or Leave It zijn hen dan ook uit het hart gegrepen, en zijn tekenend voor de houding van de band in die "jonge" jaren. Sowieso hebben ze het Nederlandse muzieklandschap verrijkt met een paar heuse "hits".
Wie kent niet het heerlijk stampende Rock 'n Roll Shower, uitverkoren als intro-tune voor Vara's Vuurwerk - wat een heerlijk sentiment. Of de ballads Only the Wind en If Loving You Is Wrong, die behoorlijk wat stof deden opwaaien en fans verdeelden. Of neem Arabia, waarmee afstand werd gedaan van de simpele rock 'n' roll-aanpak, en gepoogd werd meer diepgang in de muziek te introduceren. Een uitstekende gelukt experiment wat mij betreft, het is waarschijnlijk wel mijn favoriete Vengeance nummer. Ook geweldig vond ik indertijd de Osmonds-cover Crazy Horses, die me in deze heavy uitvoering echt wist te pakken.
The Ultimate Vengeance doet z'n titel dan ook eer aan, en is een oprecht eerbetoon aan een Nederlandse metalband die onmiskenbaar z'n plaats in de muziekhistorie verdient. De box met negen CD's is er echt voor de ultieme verzamelaars, maar deze compilatie is een toegankelijk item voor iedereen die zo z'n leuke herinneringen heeft aan een typisch eigenzinnige band. Ik heb hier zeker waardering voor!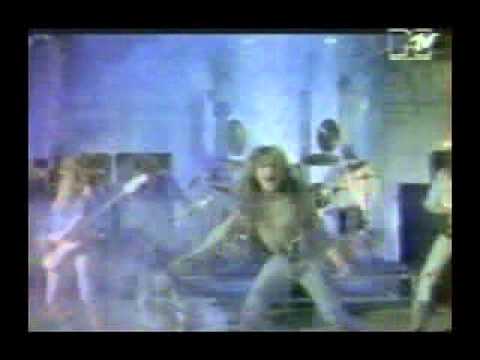 Leon Goewie - Vocals
Jan Bijlsma - Bass
Matthieu Oligschlager - Drums
Oscar Holleman - Guitars
Arjen Anthony Lucassen - Guitars
John Snels - Drums
Peter Verschuren - Guitars
Jan Somers - Guitars
Ernst van Ee - Drums
Ian Parry - Vocals
Barend Courbois - Bass
Paul Thissen - Drums
Roland Bakker - Keyboards