Gepost in Reviews door
Edwynn
op 30-04-2023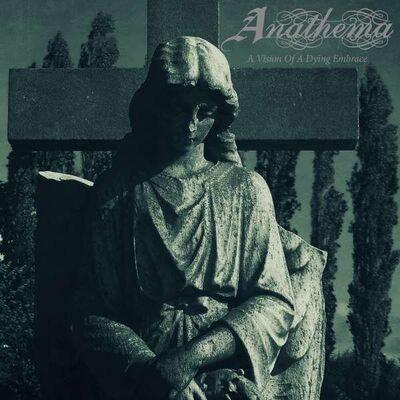 A Vision of a Dying Embrace

10-06-2022

Doommetal, Progrock / metal
Tracklist
01. Restless Oblivion
02. Shroud of Frost
03. We, the Gods
04. Sunset of Age
05. Mine Is Yours to Drown In
06. Sleepless
07. The Silent Enigma
08. A Dying Wish
09. 666
A Vision Of A Dying Embrace is een live-registratie van Anathema die in 1997 op VHS werd uitgebracht, maar destijds nooit als CD of LP; inmiddels dus wel. Ja, en dan begint mijn sombere hart toch sneller te kloppen, want deze Anathema doet mij veel meer dan het hippe, gladgestreken prog-collectief dat het nu is. Al had er meer aandacht mogen zijn voor de periode met Darren White.
Mine Is Yours To Drown In is hier, net als We, The Gods (compleet met waanzinnig slot!), zeer indrukwekkend neergezet. Daar steken onrustig gebrachte nummers als Restless Oblivion en Sunset Of Age toch ietwat schrilletjes bij af. Niettemin is het zeer sfeervol gebracht.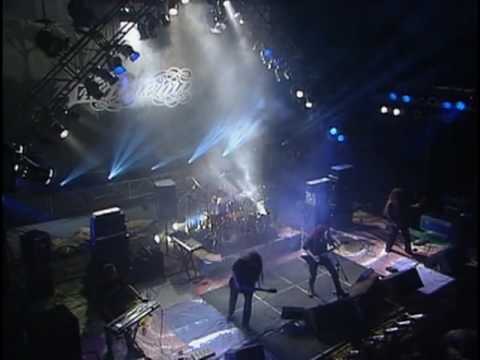 Het voornaamste minpunt blijft de wankele vocale voordracht van Vincent Cavanagh. Als hij gromt, is het net alsof de bejaarde rottweiler van de buren van de trap af dondert.
Uiteindelijk ging hij weliswaar beter zingen maar werd de muziek steeds kutter. Waterbedeffectje.
Deze registratie pakken ze ons verder niet meer af.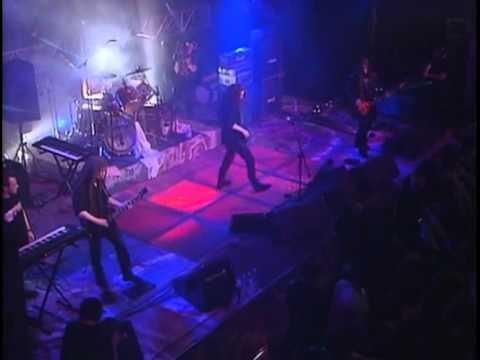 Daniel Cavanagh - Guitars
John Douglas - Drums
Duncan Patterson - Bass
Vincent Cavanagh - Vocals, Guitars