Mother

15-02-2019

(Blues)Rock, Hardrock
Tracklist
01. Gimme Love
02. Hold Onto What You Got
03. How Do You Do It
04. Sorry Baby
05. The Way You Make Me Feel
06. It's Alright
07. Long Long Day
08. Woman
De Australische klassieke rockband Electric Mary timmert al weer een aantal jaartjes (sinds 2003) stevig aan de weg, en is ook hier bij ons al lang geen onbekende meer. Bizar genoeg is Mother pas hun vierde studio-plaat, opvolger van Electric Mary III uit 2011 - indertijd mijn kennismaking met deze band. Tussendoor verschenen nog wel EP The Last Great Hope (2014) en live-album Alive In Helldorado (2016) als ook twee verzamelalbums.
Electric Mary stort zich vol passie op rechttoe, rechtaan klassieke hardrock met een flinke scheut blues in de gitaren en de zang. Eerlijk, puur, rauw, uit het hart, precies zoals het genre ooit bedoeld is. De invloeden liggen er best dik bovenop, het is moeilijk om tijdens het beluisteren niet terug te denken aan gekende grootheden uit vooral de jaren '70. Whitesnake, Deep Purple, Rainbow, Aerosmith, Led Zeppelin, en uiteraard ook AC/DC. Ook hoor ik raakvlakken met Black Crowes, maar ja, die band is op zijn beurt natuurlijk ook weer beïnvloed door die andere namen.
Wanneer je bekend bent met eerder werk van Electric Mary, klinkt Mother als een logische voortzetting. Het lijkt wel of de rockmuziek met de jaren alleen nog maar aanstekelijker is geworden. De harde opener Gimme Love zet gelijk de toon voor een ruim half uur aan eerlijke rock, waarbij de zang uiteraard direct doet denken aan Plant en Coverdale.
Hoewel doordrenkt met een gevoelige soul en blues-feel (Sorry Baby) is het lekker meeswingen met tracks als Hold Onto What You Got en It's Alright (hallo AC/DC); en How Do You Do en The Way You Make Me Feel (lekker funky). Long Long Day is lekker log en heeft een beetje een 'desert'- sausje. Het leunt wat tegen stoner aan zeg maar. Daarna rockt en groovet afsluiter Woman de ballen weer lekkere vertrouwd uit je broek.
Terwijl de typerende rauwheid van Australische rockbands garant staat voor dat altijd aanwezige schuurpapieren randje, blijft de muziek vrijwel constant enorm catchy. Ik denk dat elke rechtgeaarde rocker hiermee uit de voeten moet kunnen. Ideale band voor op een festival: lekker meezwaaien en -brullen met een halve liter bier in de hand.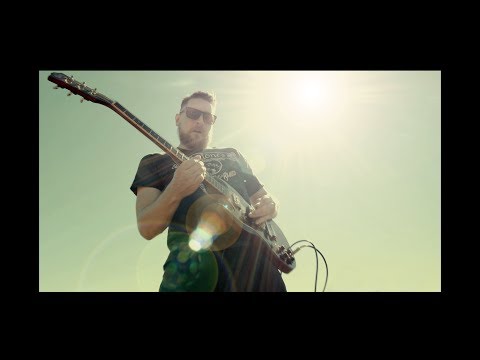 Rusty - vocals
Pete Robinson - guitar, vocals
Alex Raunjak - bass
Brett Wood - guitar, vocals
Paul "Spyder" Marrett - drums