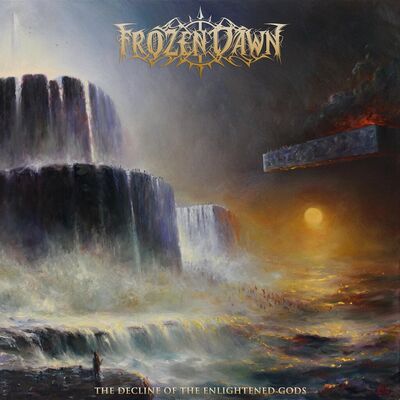 The Decline of the Enlightened Gods

10-02-2023

Black metal
Tracklist
01. Mystic Fires of Dark Allegiance
02. Spellbound
03. Black Reign Awaits
04. Frozen Kings
05. Wanderer of Times
06. Oath of Forgotten Past
07. Cosmic Black Chaos
08. The Decline of the Enlightened Gods
09. The Fall of Aeons
10. Blinded By Light, Enlightened By Darkness [Necrophobic cover]
Al anderhalf decennium perfectioneert Frozen Dawn hun geluid, dat kan worden omschreven als opzwepende, intense en vernietigende black metal, getemperd met melodie en stijgende leads. De leden hebben hun ervaring in uiteenlopende andere bands gebruikt om iets te creëren dat niet alleen een oprecht eerbetoon is aan de klassieke bands als Dissection, Necrophobic, Sacramentum en Naglfar, maar tegelijk ook eigentijds klinkt qua structuur en uitvoering.
Ook op hun vierde langspeler The Decline Of The Enlightened Gods vermengen ze hun zwartgeblakerde geluid niet alleen met death metal-invloeden, maar ook steeds meer thrash-accenten (Frozen Kings!) vinden hun weg, waardoor de muziek krachtig, scherp en meeslepend blijft. Het momentum blijft onverminderd aanwezig terwijl de band zich een weg baant door negen uitgebreide nummers en een passende cover van Necrophobic.
Veel bands hebben met wisselend succes geprobeerd om dit klassieke, bij uitstek Scandinavische geluid na te bootsen, maar ironisch genoeg is het een band uit het zonovergoten Spanje (met een van oorsprong Nederlandse drummer) die er in slaagt om de koude atmosfeer van winterse landschappen overtuigend neer te zetten.
Nergens origineel, maar met zeer veel gevoel voor melodie en de al genoemde invloeden uit andere subgenres verdient Frozen Dawn zijn eigen stekje. Kun je niks met black metal die klinkt alsof het is opgenomen met een 'my first Sony' maar hou je daarentegen wel van extreme metal met veel gevoel en emotie, dan kun je The Decline Of The Enlightened Gods gerust eens checken. Luistertips: Oath Of Forgotten Past en het titelnummer!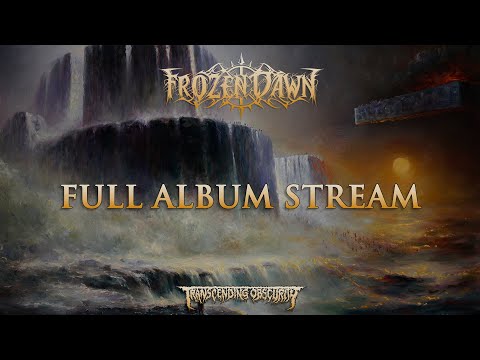 Daniel 'Grinder' Álvarez - Vocals, Guitars
Antonio Mansilla - Bass, Guitars
Arjan van der Wijst - Drums