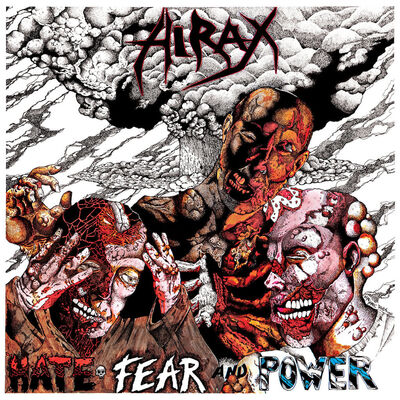 Hate, Fear And Power [reissue]

23-04-2023

Crossover, Speedmetal, Thrashmetal
Tracklist
01. Hate, Fear and Power
02. Blind Faith
03. Unholy Sacrifice
04. Lightning Thunder
05. The Last War
06. The Plague
07. Imprisoned by Ignorance
08. Criminal Punishment
Tegelijk met de heruitgave van het debuutalbum, komt ook de opvolger Hate, Fear And Power (1986) aan de beurt. Opnieuw is de oorspronkelijke cover art gefotografeerd en hersteld door Hillarie Jason, en de audio vers gemasterd en op maat gesneden voor de vinyl versie door Nick Townsend.
Hate, Fear And Power is een snellere, intensere en nog meer meedogenloze speed metal release vergeleken met het debuut. Ververst door de toevoeging van de formidabele Eric Brecht op drums, werd de snelheid en intensiteit over de hele linie een tandje hoger gezet. De charmante rommeligheid van producties uit die tijd is echter gebleven (luister maar eens naar het begin van afsluiter Criminal Punishment). Al is wel te horen hoe goed de man kon drummen.
Hoewel Hate, Fear And Power consequent wordt gelabeld als langspeler zou ik die term hier echt niet willen gebruiken. Weliswaar telt het album acht nummers, maar de speelduur stokt al bij zestien minuten. Nog steeds compacte, maar zeer felle tracks dus. Al wordt gelukkig wel het gaspedaal even losgelaten voor een welkome adempauze (het begin van Imprisoned By Ignorance bijvoorbeeld). Want ook in het middentempo overtuigt Hirax volop wat mij betreft.
Dit album is precies wat crossover thrash moet zijn: straight to the point en op maximale intensiteit gespeeld. Terugkerend met strakkere songwriting, meedogenloze riffs, barbaars drumwerk en Katons geheel eigen vocale insteek is dit razende speed-thrash die je in die tijd niet echt verwachtte vanuit L.A.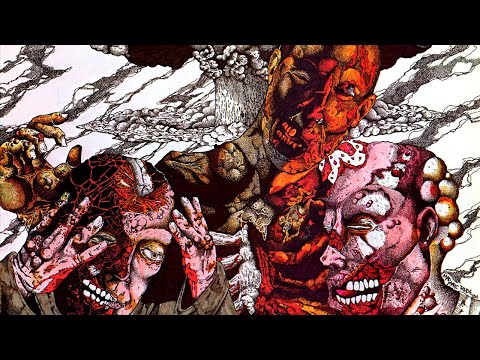 Katon W. de Pena - Vocals
Eric Brecht - Drums
Scott Owen - Guitars
Gary Monardo - Bass