Dresscode: Black

22-02-2019

Alternative Rock
Tracklist
01. Chi Dice Che Porto Sfortuna?
02. Giants
03. Dark Again
04. Gravemen
05. Liquor Tears
06. Flirtin' with Hope
07. Dresscode: Black
08. Step Out Of My Dreams
09. Oh Girl French Girl
10. Jolie
11. Riders
12. Address Unknown
13. The Visit
14. Unveiled: In the Rain
Soms vraag ik me oprecht af waarom labels of promotors bepaalde albums naar een rock/metal-zine sturen. Dat gaat ook op voor het album Dresscode: Black van de uit het Zwitsers-Italiaanse grensgebied afkomstige band Kissin' Black. Ik kende de band niet, dit blijkt hun tweede album.
Ik snap ook best waarom ik de band nog niet kende. Kissin' Black maakt voornamelijk semi-akoestische poprock, en dat is nou niet bepaald iets waar ik normaal gesproken naar luister. En afgaande op mijn luisterervaring van Dresscode: Black gaat daar ook zeker geen verandering in komen. Daarnaast verwacht ik ook niet dat de doelgroep van deze site interesse heeft in deze band en z'n muziek.
Het hele album telt welgeteld 1 heavy riff, en wel in het titelnummer Dresscode: Black. Dat verder een oninteressant nummer is. Dieptepunt van het album vind ik de absoluut zielloze verkrachting van de Doors-klassieker Riders On the Storm - hier Riders geheten - waarvoor zelfs Anna Murphy (Eluveitie, Cellar Darling) mocht komen opdraven. Kun je na beluistering hiervan nog waardering opbrengen voor deze band, zou ik dat heel knap vinden.
Mocht je houden van donkere, gothic-achtige poprock, grotendeels gebracht met akoestische gitaar en percussie, en een Italiaanstalige zanger met een verschrikkelijk accent, dan wens ik je veel plezier. Ik vind het niks in elk geval.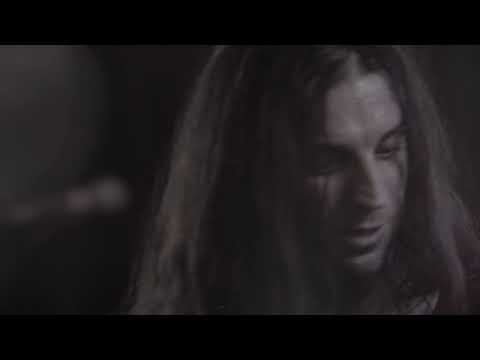 G. Mastrogiacomo - zang
A. Dormann - gitaar
Dr. Spiga - drums