Monolith Of Time

04-01-2019

Eigen beheer

Deathmetal
Tracklist
01. Ambaxtoi
02. Qetesh
03. Eridu
04. Incitatus
05. Baetylus
06. The Will of Ningirsu
07. Tezcatlipoca
08. Orthostat
Het uit Brazilië afkomstige Orthostat is een relatief jonge band, die in 2015 het levenslicht heeft gezien. Helaas kan ik niet heel veel informatie vinden over deze toch best wel fijne death metalband, wat ik eigenlijk wel erg jammer vind, omdat het toch best wel verdomd lekker klinkt.
Sinds de geboorte van dit bandje, dat met de naam Orthostat refereert aan een bepaald soort bouwsteen die vaak teruggevonden kan worden in (oud-) Griekse architectuur, heeft dit drietal in 2016 een demo uitgebracht met de titel Into the Orthostat, en daarna dus vorige maand deze full length: Monolith Of Time.
En potverdikke, wat klinkt dit toch eigenlijk verrassend goed! Rauw, lomp, log en simplistische riffs, afgewisseld met priegelige gitaarsolo's, daar plak je een dikke prima klinkende dubbele basdrum-ratel met de nodige (soms wat low-tempo) blastbeats tegenaan en last but absolutely not least, een diepe duistere grunt om het plaatje af te toppen.
Je verspreidt dit recept over acht tracks, die dit kunstwerkje een totale speelduur van 48:41 minuten geven en je heb een heerlijk stukje luistervoer. Misschien niet altijd even vernieuwend of origineel, maar in het geval van Monolith of Time maakt dat geen reet uit! Het klinkt gewoon érruhg lekker!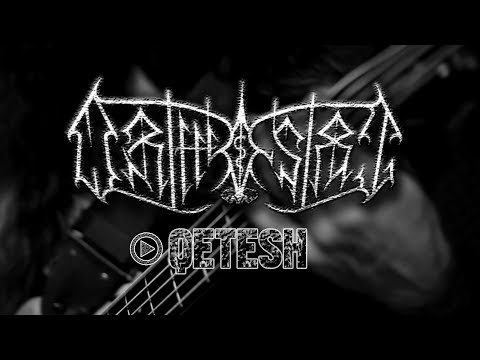 Eduardo Rochinski - Bass
David Lago - Guitars, Vocals
Rudolph Hille - Guitars
Thiago Nogueira - Drums