Gepost in Reviews door
Edwynn
op 06-11-2023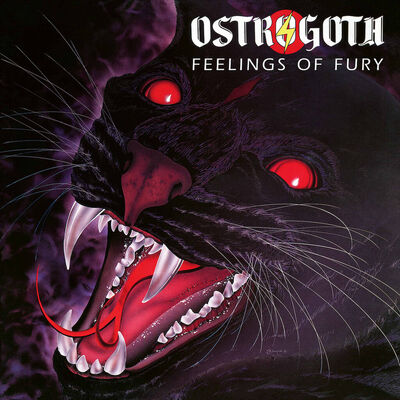 Feelings Of Fury [reissue]

15-09-2023

Heavy / power metal
Tracklist
01. Conquest
02. The Introduction
03. Samurai
04. Love Can Wait
05. We Are The Ace
06. The Hunter
07. Get Out Of My Life
08. What The Hell Is Going On
09. Vlad Strigoi
Een jaar of wat geleden bracht Mausoleum wat archiefmateriaal uit van onder anderen deze Belgische helden van Ostrogoth. Ik ben blij dat ik daar wat van aangeschaft heb, want ondanks dat het allemaal heel erg jaren '80 klinkt, luistert de metal met het hart op de juiste plaats ontzettend lekker weg.
[Anno 2023 is een opnieuw gemasterde versie natuurlijk onontkoombaar; red.].
Dit Feelings Of Fury nam de band op met een aantal nieuwe gezichten waaronder zanger Peter de Wint. Juist de ruwe, krachtige vocalen van deze meneer doet Ostrogoth meer dan ooit aan Accept herinneren. Dat dondert niks want welke band heeft nu zo'n geweldige kraker als Samurai op haar repertoire staan? Of het geweldig sinistere Vlad Strigoi.
Kortom, metal/hardrock met gespierde vocalen, spectaculaire twin solo's en veel uptempo werk maken van Feelings Of Fury een uitstekende schijf om zoveel mogelijk snelheidsovertredingen te kunnen maken.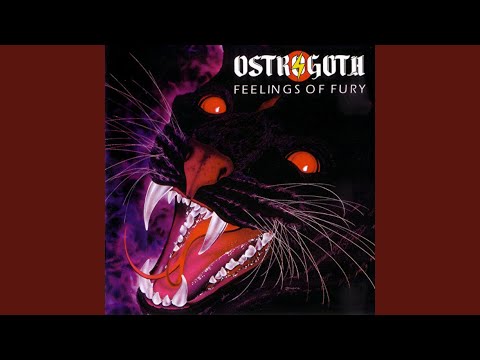 Mario Pauwels - Drums
Kriss Taerwe - Keyboards
Rudy Vercruysse - Guitars
Pierre Villafranca - Bass
Peter De Wint - Vocals
Juno Martins - Guitars