Gepost in Reviews door
Edwynn
op 30-12-2022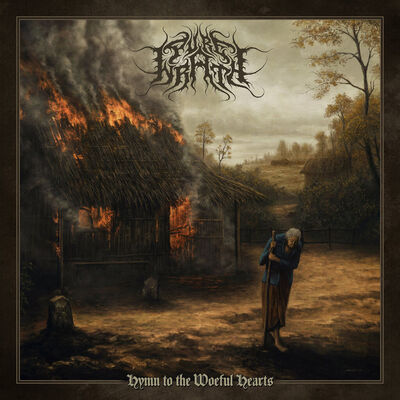 Hymn to the Woeful Hearts

18-02-2022

Black metal, Melodieuze/ Symfonische black metal
Tracklist
01. The Cloak of Disquiet
02. Years of Silence
03. Presages from a Restless Soul
04. Footprints of the Lost Child
05. Those Who Stand Still
06. Hymn to the Woeful Hearts
Het is maar goed dat Nederlandse bands er geen invloeden uit de smartlappenparade tegenaan gooien. Dus waarom moeten Indonesiërs Indonesië-dingen doen?
Pure Wrath is bijzonder omdat het uit Indonesië komt, maar klinkt verder vrij universeel. Of dat erg is, is een tweede. De melancholie die hun derde album Hymn To The Woeful Hearts uitstraalt, is heerlijk meeslepend. De vaart zit er goed in. Een tokkeltje hier, een gesproken woord daar. De ingrediënten zijn eenvoudig maar zeker niet minder effectief.
De Indonesische afkomst ligt besloten in de teksten die geïnspireerd zijn door de geschiedenis van aldaar. Het is allemaal op vrij poëtische, neerslachtige wijze geformuleerd. Het past bij het karakter van de muziek. Echt agressief is het allemaal niet.
De productie is om door een ringetje te halen, dus tast vooral toe als je van intense ervaringen houdt.
Januaryo Hardy - Vocals, Guitars, Bass, Keyboards
Yurii Kononov - Drums
Dice Midyanti - Piano, Cello