Five

30-09-2016

Deathcore
Tracklist
01. The Moment
02. The Chain
03. The Anchor and the Sail
04. The Game
05. The Ocean
06. The Hunt
07. The Raven Eyes
08. The Wake
09. The Resurrection
10. The Villain
11. The Pursuit of Emptiness
12. The Man Who Fell to Earth
13. The Trial
14. Take Me to Church (Bonus)
De Canadese deathcore metalband The Agonist is met een nieuwe plaat Five op de proppen gekomen, deze is onlangs op 30 september gelanceerd. Voor een uitgebreide introductie van The Agonist verwijs ik je graag door naar de review van collega Edwin, die ook hier weer een duidelijk verslag van heeft gedaan.
Na het beluisteren van hun nieuwste schijf met nieuwsgierigheid van The Hunt en The Moment, was ik nog niet echt overtuigd van hun nieuwe werk. Qua vergelijking van hun vorige materiaal lijkt het in eerste instantie meer de mainstream kant op te gaan en dus wat toegankelijker voor het grotere publiek. Daarbij komt er een wat grotere emotie bij kijken. En menig 'mainstreamer' bevalt dat blijkbaar wel.
Maar wees niet bevreesd, The Agonist kan uiteraard ook gewoon beuken, noem maar eens nummers als The Game, The Villain en The Pursuit of Emptiness. Waaruit blijkt dat het muzikaal wel enorm goed in elkaar zit. Daarbij komt ook nog eens kijken dat ze via Napalm Records ook erg goede producers hebben lopen die deze schijf ook naar een hoog niveau sturen.
Dus ben je fan van van melodieuze en/of symfonische deathcore, dan is deze Five zeker de moeite waard!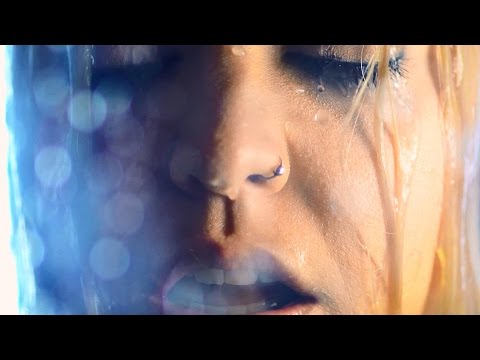 Vicky Psarakis - Vocals
Danny Marino - Guitar
Chris Kells - Bass
Simon McKay - Drums
Pascal "Paco" Jobin - Guitar