Embracing The Madness

08-03-2018

Hardrock, Heavy / power metal
Tracklist
01. Re-
02. Animation
03. Cellbound
04. Shadows
05. Where Do You Go
06. Embracing The Madness
07. Expectations
08. Catch 23
09. Numb
10. The Deeper Thing
11. Evolution
12. Freefall
Als studio-soloproject is zanger en gitarist Benny "Zors" Willaert in 2012 begonnen met 23 Acez. Crossroads was het eerste wapenfeit waar deze Belgische 'band' mee op de proppen kwam. Na goede reacties en een stabiele line-up werd het tweede album Redemption Waves begin 2015 uitgebracht.
Nu ligt hier dan hun derde album Embracing The Madness zijn rondjes te draaien op mijn hard-disk. Ik was niet eerder bekend met de band of hun muziek. Zelf omschrijven ze hun stijl als melodieuze metal met een progressief randje. In mijn beleving ben ik het daar niet helemaal mee eens. Na een korte luisterbeurt naar hun vorige album zijn ze wel van de keyboards afgestapt en klinkt het net allemaal wat steviger.
Maar als ik dan bijvoorbeeld naar Shadows luister is het net of ik naar de Scorpions aan het luisteren ben, alleen dan met een zanger zonder Duits accent. Al moet ik daar wel meteen bij zeggen dat de zang er wel wat steviger op is geworden in vergelijking met hun tweede album. Al heb ik persoonlijk wel wat moeite met die zang. Voor mij had er toch net nog een wat rauwer randje aan mogen zitten.
Echte uitschieters staan er eigenlijk niet op. Enkele overbodige tracks daarentegen wel vind ik: het Intro Re- en intermezzo Catch 23, plak deze nummers gewoon aan Animation en Numb vast, daarvoor zijn ze uiteindelijk wel bedoeld. Muzikaal is het allemaal prima in orde, en producer Simone Mularoni (DGM) heeft ervoor gezorgd dat iedereen goed in de mix staat en niets overheerst.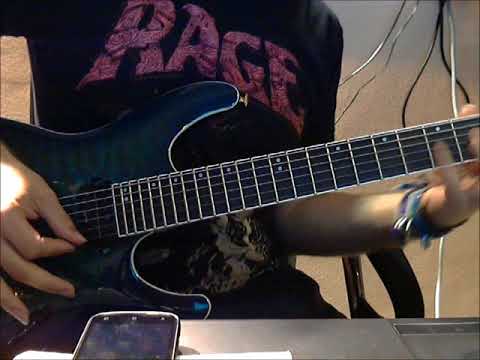 Benny "Zors" Willaert - Vocals, Guitars
Tom Tas - Guitars, Vocals
Mundez - Bass, Programming
Louis Van Der Linden - Drums