Gepost in Reviews door
Jenny
op 24-08-2020
Violent Portraits of Doomed Escape

07-08-2020

Deathmetal
Tracklist
01. Invitation
02. Son of War
03. Trauma Bonds
04. Years in Frigid Light
05. Bellow
06. Death Comes in Reverse
07. Sun of War
08. Holy Silence
09. He is The Path
Violent Portraits of Doomed Escape, de nieuwe plaat van de Amerikaanse band Black Crown Initiate, luistert lekker weg. In de verte doet het me een beetje denken aan de wat oudere Opeth (niet de héle oude). Grunts worden afgewisseld met clean vocals, er zit een progressief sausje over de opbouw van de nummers. Zo gek is de associatie dus niet. De grunts zijn wel iets hijgerig, de clean vocals een béétje screamo, maar het kan net.
Interessant is het nummer Bellow, wat vertaalt naar blaasbalg, brullen, loeien. Het bestaat uit ruim twee minuten keelzang. Ongeveer halverwege het album een grappig intermezzo. De samenwerking tussen cleane zang en grunts komt bijvoorbeeld op het nummer Sun of War (niet te verwarren met Son of War...) goed uit de verf. Omdat er twee vocalisten zijn kunnen in dit nummer de grunts een mooie onderlaag voor de cleane zang vormen.
Muzikaal zit de boel ook goed in elkaar. Het nummer Holy Silence culmineert in een heerlijk instrumentale tweede helft met goede opbouw en afwisseling. Er zitten ook wat leuke details in de plaat, zo zijn de eerste noten van het laatste nummer, He is The Path, dezelfde als van het eerste nummer, Invitation, maar met een ander instrument gespeeld. In He is The Path worden wat strijkers ingezet, die de zanglijn van Invitation spelen. Gecombineerd met een nieuwe lage zanglijn, vormt dit een mooie afsluiter van de plaat. De cirkel is rond.
Mijn interpretatie van het verhaal dat Black Crown Initiate vertelt met dit album zal ik, deze keer, niet met jullie delen. Ik denk namelijk dat het leuker is om gewoon je eigen interpretatie te hebben. Nieuwsgierig geworden? Lekker gaan luisteren!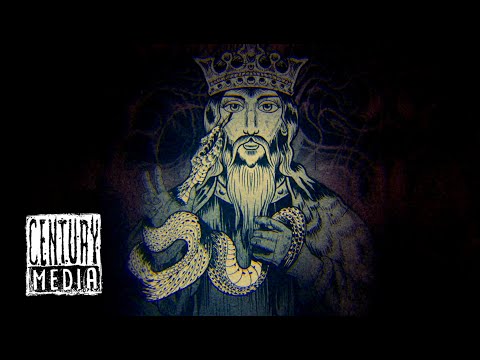 James Dorton - vocals
Andy Thomas - guitar, vocals
Nick Shaw - bass guitar
Ethan McKenna - guitar
Gabe Seeber - drums