Against The Odds

23-03-2018

Thrashmetal
Tracklist
01. Get Out Of My Head
02. Leech Breeder
03. Technophiliac
04. Perserverance
05. Xenomorph Blood
06. Prince Of Saiyans
07. Leave Your God Behind
08. Cut The Shit
09. The North Remembers
10. Hardwired (Metallica cover) (bonus)
Het Spaanse vijftal van Crisix bestookt ons ook op hun zojuist verschenen vierde album Against The Odds met op hoog tempo gespeelde thrash. Dat ze niet origineel klinken is zeker niet erg, want ze hebben goed geluisterd naar de oudjes van weleer. Met Kill 'em All, The Legacy en Bonded By Blood als leidraad kan het niet slecht zijn. Of wel?
Nee, eigenlijk niet. Ik ben wel aangenaam verrast door deze Spanjaarden (Catalanen). Ook was ik verrast door het feit dat ik zelfs al wat in mijn collectie had van deze band, het uit 2011 afkomstige The Menace (hun debuutalbum) heeft blijkbaar al enkele digitale rondjes gedraaid in mijn computer. Ik moet wel zeggen dat ze sindsdien de nodige progressie hebben geboekt, het klinkt allemaal net wat meer uitgebalanceerd.
De opener Get Out Of My Head is direct een vette live track die de zaal wel aan de gang krijgt. Bij Perseverence gaat het tempo even wat terug, wat wel even fijn is. Verder ligt het tempo namelijk redelijk hoog. Goede dingen duren vaak niet lang, met negen nummers en een speelduur van 39 minuten is het snel voorbij. Maar je kan altijd weer opnieuw beginnen.
Wie het niet te nauw neemt met originaliteit en houdt van traditionele thrash metal moet zeker een keer luisteren. Als bonus voor een gelimiteerde uitgave van het album heeft Crisix zelfs een nummer van het laatste Metallica-album gecoverd: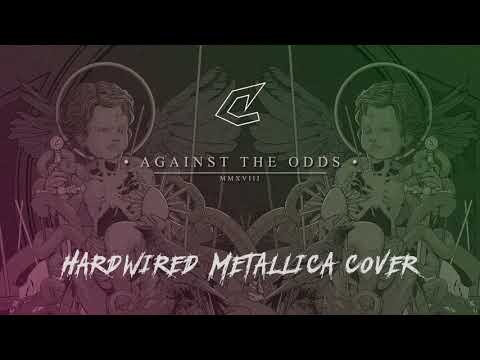 Julián Baz - Vocals
Javi Carrión - Drums
Marc Busqué - Guitars
Albert Requena - Guitars
Dani Ramis - Bass