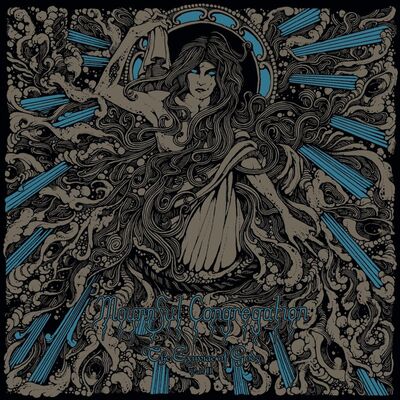 The Exuviae Of Gods - Part II

26-05-2023

Doommetal
Tracklist
01. Heads Bowed
02. The Forbidden Abysm
03. The Paling Crest
Uiteraard helemaal logisch komt Mournful Congregation na The Exuviae Of Gods - Part I (2022) daarna met Part II op de proppen. Deel I maakte al korte metten met het onverwacht melodieuze The Incubus Of Karma (2018), dit tweede deel doet daar nog een schepje bovenop. Zoals de band zelf claimt: we blijven net zo trouw aan het oorspronkelijke doel als altijd.
The Exuviae Of Gods - Part II is het tweede en laatste deel in de met pure doom beladen The Exuviae Of Gods EP-serie, en bevat opnieuw twee nooit eerder gehoorde, gloednieuwe tracks. Daarnaast horen we een heropname van een oude klassieker uit het demo-tijdperk van de band uit de jaren negentig.
De EP opent met Heads Bowed, dat de meeste Mournful Congregation -fans direct zullen herkennen van hun An Epic Dream Of Desire-demo uit 1995, nu nieuw leven ingeblazen door de ogen en oren van decennia van extreme doom-songcraft en studiowerk. Na die terugblik herinneren The Forbidden Abysm en het plaat-kant-lange The Paling Crest de luisteraar eraan hoe ver de band is gekomen.
Pure funeral was / is Mournful Congregation toch al nooit. Vooral The Paling Crest (bijna negentien minuten!) laat horen dat deze band prachtige, atmosferische plaatjes kan schilderen, die nooit zo lang lijken te duren als dat ze in werkelijkheid doen. Vasthoudend, onderhoudend, een onmisbaar kleinood voor de fans.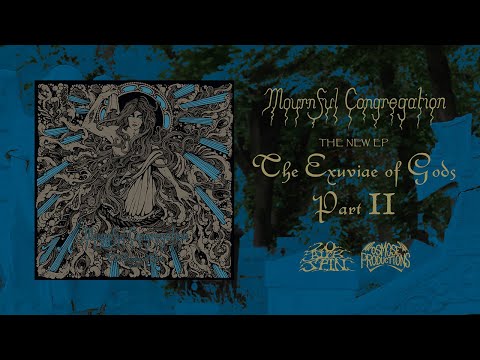 Ben Petch - Guitars
Damon Good - Vocals, Guitars
Justin Hartwig - Guitars
Ben Newsome - Bass
Tim Call - Drums