Bong Hit Hospitalisation

07-07-2015
Tracklist
01. Russian Zombie Smack (Krokodil)
02. Jack Vs The Exotic Crustacean
03. There's A Reason You're Single
04. Keg Stand By Me
05. Ectomy Part 1 (Get Back To Work)
06. Ectomy Part 2 (Brutalitarian Rhap
07. Interested Is Not The Word
08. Battle Of The Spider-Men!
09. Screech Even Sold His Body To Sci
10. We Prefer The Term Living Impaire
Het uit Schotland afkomstige Party Cannon bestaat sinds 2010 en heeft in de afgelopen 5 jaar 2 demo's, 2 singles, een live album en een EP uitgebracht.
Nu, met Bong Hit Hospitalisation, hebben ze hun eerste full-length uitgebracht en het lijkt erop dat dit een stap in de goede richting is geweest voor de algehele bekendheid van dit vijftal.
Wat je van deze plaat kunt verwachten is een (on)gezonde dosis slam. Niet heel veel originaliteit of zo, maar lekker klinken doet het wel. Eigenlijk is het gewoon wederom een karavaan van intro's, pigsqueels, baterende blastbeats en vies-klinkende slamriffs. As said before, ik kan hier nog een complete rant gaan houden over ieder pingeltje, dingetje of iedere blastbeat die er op deze plaat te vinden is, maar dat ga ik niet doen, want dan val ik in herhaling met het gros van het aanbod aan slam albums. (Maar dat neemt overigens niet weg, dat ik slam bij mij met stip bovenaan het lijstje met fijne muziekjes heb staan.)
Wel moet ik erbij zeggen dat vanaf de track Interested Is Not The word, ik juist wél geïnteresseerd raakte, want ik vond hier een klassiek voorbeeld terug, van een stukje hoempa dat live toch wel erg vaak weet uit te nodigen voor een gezellige polonaise. ...en daar maak je bij mij echt vrienden mee... HOEMPA OLEEJ!
Al met al, moet ik deze schijf beoordelen met 8/10.
Niet super-vernieuwend, wel érruhg prettig!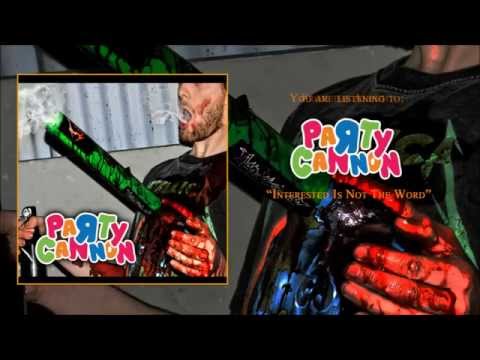 Chris "Prey" Ryan - Bass
Craig Robinson - Guitars
Stony - Vocals
Martin Gazur - Drums
Mike McLaughlin - Guitars