Buried In Violence

05-02-2016
Tracklist
01. Kill. You. Now.
02. Annihilation
03. ...As Your Kingdom Falls
04. Blood Coated Concrete
05. Monster
06. Buried In Violence
07. Vindicare
08. Nemesis
09. Revolution Of Destruction
10. Unholy Manipulator
11. Perry Mason
Ok. Product Of Hate. Ik zou zeggen goedemiddag maandagmorgen. Als je je debuutalbum Buried In Violence zo begint met opener Kill. You. Now, dan ben je aardig zeker van je zaak. En dat is zeer prettig te vernemen zeg, wat een heerlijk overweldigende scream. Geweldig. Ik krijg spontaan zin om dit eens snoeihard te gaan beluisteren. Metal Hammer/Team Rock heeft deze band al uitgeroepen als "one to watch!" Dat moet dus wat beloven.
Als ik de info eens belees, die uit iets meer dan vijf regels bestaat, hebben ze er gelukkig wel bij beschreven dat onze grote vriend James Murpy deze band heeft geproduceerd. Deze alleskunner is zelf een uitmuntend gitarist en heeft al namen als Devin Townsend, Obituary, Death en Testament op z'n naam staan.
Het is jammer dat hun biografie nogal weinig input verschaft, want ik moet zeggen dat ik na het beluisteren van deze schijf Buried In Violence - die afgelopen 5 februari is uitgekomen via Napalm Records - deze Amerikaanse band aardig hoog in schat. Soms hebben debuterende bands ook geen lange beschrijvingen nodig, dat geldt wat mij betreft voor Product Of Hate in dit geval. Minder is in dit geval beter.
Het album zou je kunnen omschrijven als behoorlijk bruut en meedogenloos. Ik denk dat dat wel de juiste omschrijving is. Hou wederom onze concertagenda maar in de gaten voor eventuele optredens hier in Nederland.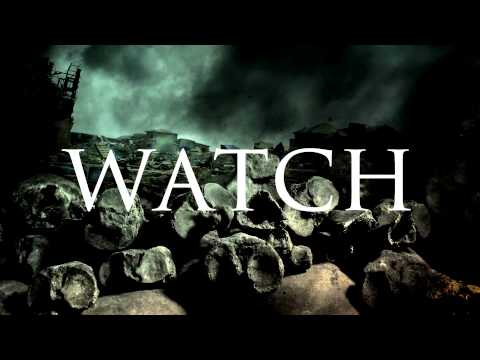 Adam Gilley - Vocals
Cody Rathbone - Guitar
Gene Rathbone - Guitar
Mark Campbell - Bass
Mike McGuire - Drums