All That Is Solid ... Melts Into Air

08-05-2016

Hardcore / punk
Tracklist
01. Breath
02. Shiver
03. Overcome
04. Life Back
05. Five Reasons
06. Hold On
07. Glory Days
08. Time To See
09. Liek a Disease
10. Said And Done
Het Nederlandse Rise Above heeft op 8 mei jongstleden hun debuut-cd op de planeet gekwakt onder de naam All That Is Solid ... Melts Into Air. In 2012 is Rise Above ontstaan in het welbekende plaatsje Winterswijk, en is voortgekomen uit het ter ziele gegane Crawfish.
De mannen van Rise Above hebben zich sinds 2012 al hun weg weten te banen in de hardcore/punk scene en hebben hebben een platendeal voor elkaar gebokst met het platenlabel Big Bad Wolf Records uit Leeuwarden. Met deze zekerheid op zak zijn de mannen de welbekende White Noise studio te Winterswijk ingedoken om hun droom werkelijkheid te zien worden. En All That Is Solid ... Melts Into Air in een feit geworden.
Wat me opvalt bij het beluisteren van deze schijf is hoe fris het klinkt, en neig te gaan zeggen dat het meer richting punk/metal gaat dan naar hardcore, ik denk ook dat dat komt door het laddervette geluid wat de heer Marlon Wolterink achter de knoppen heeft veroorzaakt. Goeie keuze dacht ik zo.
Glory Days is voor mij een uitschieter. een lekker midtempo nummer waarin je naar mijns inziens het hoofdgerecht krijgt voorgeschoteld. Lekkere riffs, hakkende drums en stoere zang vult het gehele plaatje erg goed aan.
Voor een debuutalbum kunnen de heren erg trots zijn, en ik wil graag in de toekomst meer van deze band horen, omdat, denk ik, hier een goeie potentie in schuilt!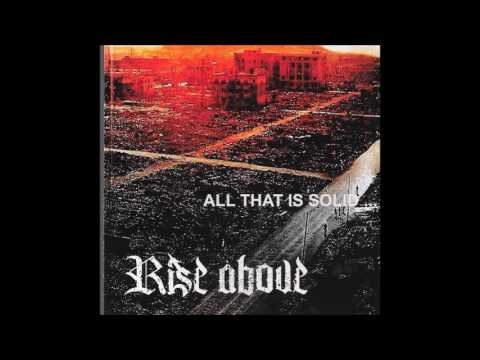 Roy - Vocals
Ronald - Guitars
Arch - Guitars
Patrick - Bass
Pierre - Drums