Up From The Ashes

14-09-2018

Heavy / power metal
Tracklist
01. Up From The Ashes
02. Through Fire and Ice
03. Fly Away
04. Sins Of My Father
05. Prepare For War
06. Pitch Black
07. The Final Judgement
08. Behind Closed Doors
09. Am I In Hell
10. Land Of The Free
Soulhealer is een Finse heavy/power metalband. Ze brengen ons zeer melodieuze heavy metal met een jaren tachtig sound, gemixt met een modern geluid. Dit is al hun vierde album sinds hun oprichting in 2009. De eerste drie albums hebben ze binnen vier jaar uitgebracht. Nu hebben ze er toch wat langer over gedaan. Of dit te wijten is geweest aan wat personeelswisselingen dat weet ik niet.
Na even snel door hun vorige platen te hebben geluisterd, kan ik eigenlijk alleen maar concluderen dat de zwakke schakel zanger Jori Kärki is. Al is zijn wat monotone geluid met licht accent in de loop van de jaren wel wat vooruit gegaan. Toch is dit voor mij wel de grootste storende factor. Muzikaal is het allemaal redelijk goed in orde, al is het niet echt vernieuwend.
Wat eigenlijk wel jammer is dat hoe goed de muziek ook kan zijn, je luistert toch vaak naar de zanger. Die bepaalt voor een groot gedeelte toch het geluid van de band. Het jammere van enkele goede zangers dat ze zich lenen voor allerlei projecten, waarvan je op een gegeven moment niet meer weet naar welke band je aan het luisteren je bent.
Voor mij zal deze band er een zijn van de vele, of noem het maar de zoveelste in een dozijn die nooit de grote zalen zal gaan vullen. SoulHealer is wat mij betreft een opwarmer voor de kleine zalen waar ze voor de lokale bands hun ding gaan staan te doen.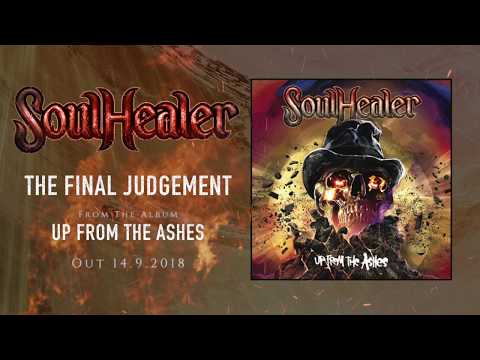 Timo Immonen - Drums
Teemu Kuosmanen - Guitars, Vocals
Jori Kärki - Vocals
Lari Lämpsä - Bass
JiiPee - Guitars