The Resistance

20-04-2018

Hardrock
Tracklist
01. The Resistance
02. Rivers of Mars
Als een soort van epiloog komt het Deense Demon Head een jaar na het album Thunder On The Fields met een single met daarop twee splinternieuwe tracks. Hoewel, is het wel echt een epiloog? The Resistance en Rivers Of Mars blijken al in 2016 te zijn opgenomen, dus ook nog voordat Thunder On The Fields verscheen.
Hoe dan ook, qua geluid en sfeer sluiten de beide nummers naadloos aan op het materiaal van het album. Klassieke rock, met de roots in de jaren '60 en '70, overgoten met een wat mysterieus, griezelig sausje. Ouderwets, maar enorm sfeervol dus; vooral die beetje doomy vibe doet het hem voor mij wel, zeker in combinatie met een catchy aanpak. Zeker The Resistance klinkt bij vlagen lekker sinister.
Verwacht hier dus geen distortion of ander metalen geweld, maar cleane zang en gitaren die - vooral in Rivers Of Mars - een beetje een betoverend sfeertje neer zetten. De muziek van Demon Head past qua sfeer wel een beetje in de lijn van Graveyard: retro rock, verpakt in fraaie composities, voorzien van sterk gitaarwerk, met de nadruk op de kunst van het liedjes schrijven. Dat niveau haalt Demon Head op zich nog niet, maar hier zit zeker nog potentie in.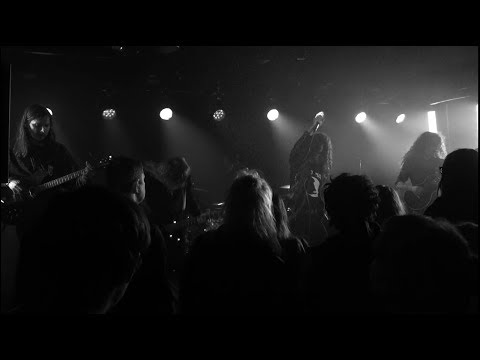 Fuglsang - Bass
Jeppe Wittus - Drums
Gjerlufsen Nielsen - Guitars
Gjerluff Nielsen - Guitars
Ferreira Larsen - Vocals