No Remorse Records presenteert met trots het verbluffende nieuwe album van Seattle, Washington's Heir Apparent: "The View From Below". Deze band werd in 1984 opgericht door gitarist Terry Gorle. In 1985 tekende de band met Black Dragon Records en voltooide het eerste album "Graceful Inheritance" dat in januari 1986 werd uitgebracht. Tot op de dag van vandaag wordt hun debuutalbum beschouwd als een van de beste Amerikaanse metalalbums uit de jaren '80.
Na hoogtepunten en dieptepunten in de muziekindustrie en de wijzigingen in de bezetting werd ten slotte Heir Apparent getekend door Metal Blade Records en bracht hun tweede album "One Small Voice" uit (1989), een van de beste progressieve metalalbums aller tijden. Hoewel de toekomst er rooskleurig uitzag, veroorzaakten spanningen rond commitment en financiën binnen de band een kloof die de groep verdeelde.
In 2000 werd Heir Apparent herenigd op het befaamde Wacken Open Air festival in Duitsland en in de volgende jaren volgden nog meer shows met verschillende line-ups voor festivals zoals Keep It True, Metal Assault en Up The Hammers.
De huidige line-up bestaat uit originele leden Terry Gorle (gitaar), Derek Peace (bas), Ray Schwartz (drummer) met de toevoeging van Op Sakiya (keyboards) en de geweldige nieuwe zanger Will Shaw. Deze line-up domineerde de festivals Up The Hammers (Griekenland) en Keep It True (Duitsland) in 2016 en met deze volledige comeback is de tijd rijp voor een nieuw album.
"The View From Below" verschijnt op 15 oktober, en werd geproduceerd door Tom Hall in samenwerking met de band. Tom Hall had ook het eerste album "Graceful Inheritance" geproduceerd en werkte ook samen met Queensrÿche aan hun "Queensrÿche" EP (1983) en "Empire" (1990), onder anderen.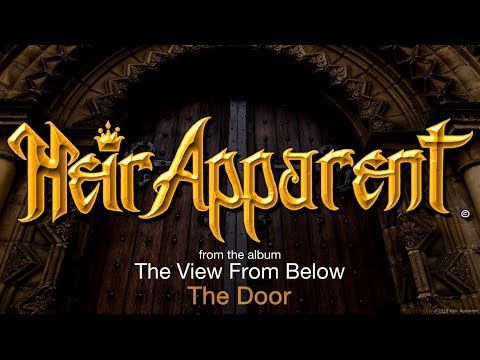 Heir Apparent [US], No Remorse Records [GR], Sure Shot Worx [DE]