Gepost in Reviews door
Edwynn
op 01-11-2022
The Gang's All Here

14-10-2022

Glam / Hairmetal, Hardrock, Heavy / power metal
Tracklist
01. Hell or High Water
02. The Gang's All Here
03. Not Dead Yet
04. Time Bomb
05. Resurrected
06. Nowhere Fast
07. When the Lights Come On
08. Tear It Down
09. October's Song
10. World's on Fire
Skid Row probeert een doorstart te maken met Erik Grönwall, die een tijdje bij H.E.A.T. heeft gezongen. Dat is natuurlijk een hele aardige vocalist, ware het niet dat de internet-meute blijft gillen om een terugkeer van Sebastian Bach. Toch denk ik dat Grönwall met zijn energie het vehikel op het podium wel aan de praat kan krijgen.
Voor wat betreft het studiowerk weet ik het nog niet. Het titelnummer is eigenlijk een behoorlijk teleurstellende track geworden. Maar het doet me net zoveel als Thickskin (2003). De band probeert het, maar het ontbreekt aan spetterende songs. De tijden van klassieker Slave To The Grind herleven niet. En waarom wil je dat ook? Ik kon zelf prima uit de voeten met het ruwere Subhuman Race (1995).
Erik Gronwall heeft wel de potentie van een top-artiest maar moet wel geholpen worden door vlammend spel en goede songschrijverij. Dat is niet echt aanwezig hier. Skid Row mag meer ambitie hebben dan werken op de planken met een zanger die de nootjes van I Remember You goed kan halen.
Jammer vind ik het ook dat Grönwall's foutjes zorgvuldig zijn weg-geproduceerd. Bij een rock 'n' roll-band hoort een rock 'n' roll-productie nietwaar?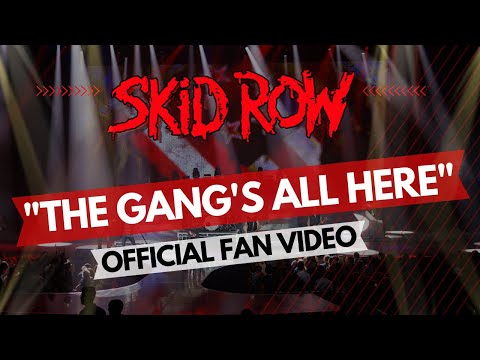 Rachel Bolan - Bass, Vocals
Snake Sabo - Guitars, Vocals
Scotti Hill - Guitars, Vocals
Rob Hammersmith - Drums
Erik Grönwall - Vocals