Vomit

28-10-2022

Deathmetal, Speedmetal
Tracklist
01. Beware of Ghouls
02. Death Sentence
03. Noose
04. Tower of Skulls
05. Brazen Bull
06. Retch
07. Vomit
08. Bloodlust
09. She's the Woman [Van Halen cover]
Bones - de Amerikaanse, niet de Belgische - verenigt drummer / zanger Joe Warlord (Usurper), gitarist Carcass Chris (ex-Usurper) en bassist / zanger Jon Necromancer (Contrition, High Spirits, ex-Usurper). Met hun vierde werkstukje Vomit (negen titels, 26 minuten) dendert het smerigste trio van The Windy City door met hun kenmerkende mix van crusty death en zwartgeblakerde speed metal.
Vomit werd in slechts twee dagen tijd opgenomen in Steve Albini's Electrical Audio door Jon San Paulo (Shellac, Pelican, Neurosis) en één dag in Hypercube Studio met Sanford Parker (Voivod, Darkthrone, Leviathan). Het album werd vervolgens gemasterd door Collin Jordan in The Boiler Room (Macabre, Eyehategod, Ministry) en aangevuld met gruwelijk artwork door XNA Casperson (Dawnbringer, Zuul) en ontwerp door Eva Flora. Nick Hernandez (Dysphoria, ex-Kommandant) verzorgt gastvocalen op het slotnummer - een cover van Van Halens She's The Woman - dat enkele dagen voor de dood van Eddie Van Halen werd opgenomen en hier als bonus is toegevoegd.
Nummers als de opener Beware Of Ghouls, maar ook Noose voldoen volledig aan de smerige death / speed / black-verbastering, en zetten daarmee de toon, terwijl de heren zich ook wagen aan sludgier elementen op titelnummer Vomit en het knetterende Tower Of Skulls. Drummer Joe Warlord betreedt zelfs het vroege Neurosis-territorium op de instrumentale tribal percussie, zoals intermezzo Retch laat horen. Verfrissend wel, een keer geen akoestische gitaar-riedel die de boel ophoudt.
Hoewel een dergelijk element echt nieuw terrein is voor Bones, blijft de band over het algemeen meedogenloos vasthouden aan de wortels van hun al net zo smerige soortgenoten als Autopsy en Coffins, terwijl ik toch vooral moet denken aan Nunslaughter. Ben je gek op smerige kotsbrokken, grondpizza's, of erwtensoep-erupties a la The Exorcist, dan zit je met Vomit gebakken!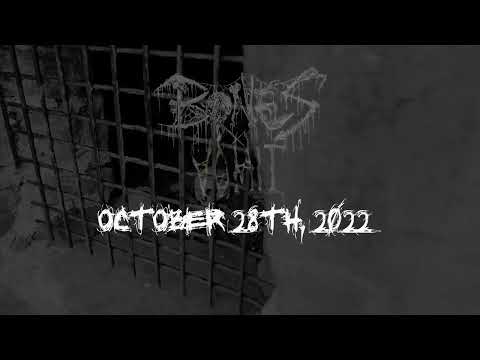 Joe Warlord - drums, vocals
Carcass Chris - guitar
Jon Necromancer - vocals, bass