Gepost in Reviews door
Edwynn
op 03-11-2022
Astral Fortress

28-10-2022

Black metal
Tracklist
01. Caravan of Broken Ghosts
02. Impeccable Caverns of Satan
03. Stalagmite Necklace
04. The Sea Beneath the Seas of the Sea
05. Kevorkian Times
06. Kolbotn, West of the Vast Forests
07. Eon 2
Laat ik het besmuikt toegeven: ik ben te vroeg geweest met smalend te reageren naar dit Noorse duo dat met The Cult Is Alive (2006) de euvele moed had om de koers van de knekelige black metal uit de tweede golf te verleggen naar een minder serieus bedoelde koers, die vol duikt op de prehistorische heavy metal.
Maar gaandeweg ben ik de nieuwe koers gewoon leuk gaan vinden. En draai ik behoudens een enkele keer Panzerfaust (1995) of A Blaze in the Northern Sky (1992) alleen nog maar 'nieuwe' Darkthrones en dan in het bijzonder The Underground Resistance (2013) en het voorlaatste Eternal Hails .... van vorig jaar.
En wie dat goed trekt, zal zich aan het nieuwe Astral Fortress geen buil vallen. Opnieuw meer van hetzelfde maar wel lekker vallende stoere riffs, slepende songs en rafelige vocalen. De hele NWOBHM-grabbelton is weer ondersteboven gegooid om vooral een krachtig oer-gevoel aan dingen als het loom openende Caravan Of Broken Ghosts te hangen.
De Troon spuugt op trends en etaleert andermaal liefde voor de pioniers uit het begin van de jaren '80, met af en toe een knipoog naar het eigen vuige verleden. Vooral het zichzelf niet serieus nemen, maakt het voor een ouder wordende metalhead alleen maar meer herkenbaar en waardevol.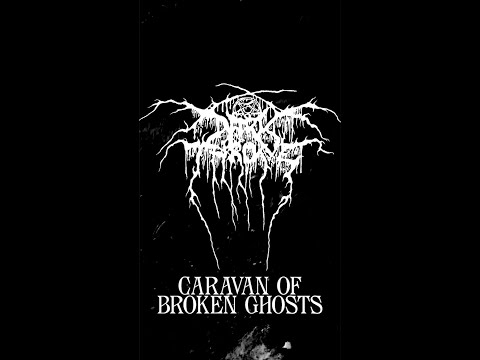 Gylve "Infidel Castro" Fenriz - Drums, Vocals
Nocturno Culto - Vocals, Guitars, Bass