Gepost in Reviews door
Douwe
op 22-08-2020
Beyond the Shape of Violence

25-09-2020

Thrashmetal
Tracklist
01. Clouds Burst
02. The Golden Horde
03. Spear of Victory
04. The Perfect Shape of Oppression
05. Under the Mark on Your Skin
06. Lust for Carnage
07. Burn the Knowledge
08. Onslaught
09. Stolen Dreams of Tomorrow
Het Italiaanse Devastation Inc. is een jonge band die met Beyond The Shape Of Violence hun tweede full-length eind september uitbrengt. Op deze plaat presenteert men negen old-school thrash nummers met hier en daar wat incidentele blast-beats en is er ook sprake van afwisseling door wat instrumentale tracks en intro's.
De muziek van de band uit Genua doet me regelmatig denken aan Schizophrenia van Sepultura, en dat komt dan denk ik met name door de mix. Die is namelijk best wel droog en ouderwets in vergelijking met hoe de meeste platen tegenwoordig klinken. Ook zijn er qua riffs wat raakvlakken met de klassieke albums van Slayer.
Er wordt prima gemusiceerd: het is strak en men beheerst de instrumenten. Frontman Federico Benizelli heeft bovendien een aangename ruige strot. Toch zijn de composities niet overal even sterk. Bepaalde fragmenten en herhalingen zijn m.i. wat overbodig en je kan aan de gitaarsolo's horen dat het talent van de band (nog wel) wat meer ontwikkeld kan worden. Het niveau van Andreas Kisser zijn vette solo's op Schizophrenia wordt bijvoorbeeld dus nog niet gehaald.
Desalniettemin is Beyond The Shape Of Violence echt geen slechte plaat. Een track als Under The Mark On Your Skin hakt er door zijn grooves afgewisseld met blasts bijvoorbeeld best lekker in. Iedereen die dus niks kan met die gelikte thrash platen van tegenwoordig en die liever terug grijpt op de jaren '80 sound zou daarom prima uit de voeten moeten kunnen met Beyond The Shape Of Violence.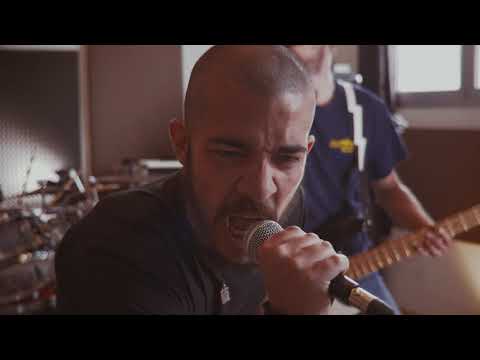 Nicolò Parisi - Drums
Giorgio Vianson - Bass
Samuele Della Valle - Guitars
Caesar Remain - Guitars
Federico Benizzelli - Vocals