Gepost in Reviews door
Jenny
op 13-03-2021
Gwydion

13-11-2020

Folk / Pagan / Vikingmetal
Tracklist
01. Stand Alone
02. The Bards
03. The Chair of the Sovereign
04. Hostile Alliance
05. Battle of Alclud Ford
06. Cad Goddeu
07. Gwydion
08. Dead Song
09. Steed Song
10. Ale Mead and Wine
11. A Battle
12. Plaeu Yr Reifft
13. Hammer of the Gods
14. A Roda
Gwydion, uit Portugal, heeft vorig jaar een album met dezelfde titel uitgebracht. Tijdens het luisteren heb ik soms het idee Finntroll te horen, soms lijkt het meer power metal, en af en toe komt ook Korpiklaani om de hoek kijken. Kortom, een album vol folkmetal. Met maar liefst 14 nummers van respectabele lengte heeft de luisteraar er lang plezier van.
Het nummer dat wat mij betreft het minst past is Battle of Alclud Ford. Hierop is gastzanger Artur Almeida van de band Attick Demons te horen. Ik ken de man en de band niet, maar ik vind zijn vocalen niet echt passen bij het geluid van Gwydion. Zijn stemgeluid doet nogal denken aan Bruce Dickinson. De vocalist van Gwydion zelf gooit er veel rauwere zang met hier en daar een diepe grunt uit.
De gelijkenis met Finntroll zit 'm vooral in het gebruik van de keyboards, de nummers waarin dat instrument minder aanwezig is ademen direct een andere sfeer. De kenners van Korpiklaani snappen natuurlijk wel dat ik daar direct aan dacht bij het nummer Ale Mead and Wine, alleen al door de titel van het nummer.
Voor een folkmetal album is Gwydion van Gwydion behoorlijk afwisselend. Als je enige waardering voor het genre kan opbrengen, zou ik hier zeker eens naar luisteren.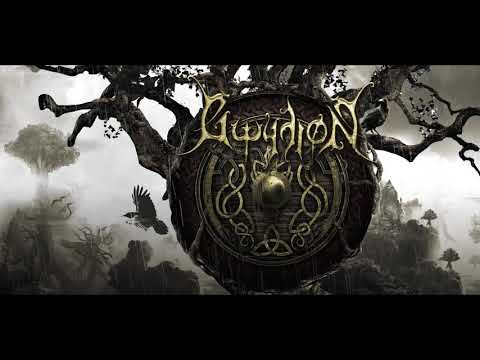 Pedro Dias - Vocals
Daniel César - Keyboards
Miguel Kaveirinha - Guitar
Luis Figueria - Guitar
Bruno Ezz - Bass
Marta Brissos - Drums