Hell Is​.​.​.​Much Better Than This

24-04-2020

Grindcore, Hardcore / punk
Tracklist
01. Hell is... Much Better Than This
02. I Am Scum
03. Cognitive Dissonance
04. Stagnant
05. Festering in Ignorance
06. Force Fed Life
In 1982 stelde een punkband in Californië (Bad Religion) zich de sociale vraag How Could Hell Be Any Worse? (de titel van hun eerste album). 38 Jaar later geeft het Britse trio Negative Thought Process hun eigen antwoord met hun derde release: Hell Is ... Much Better Than This. Hun mengelmoes van crust / death metal / grind / noise / hardcore / punk zet een straffe koers, terwijl de band woedt tegen de moderne samenleving in het licht van de verlammende hopeloosheid.
Zelfs binnen de tijdspanne van 'slechts' zes tracks in tien minuten bestrijkt deze bemanning een breed terrein. Van verf-afbladderende blastbeats in I Am Scum tot stampende grooves in titelnummer en opener Hell is... Much Better Than This, is het drumwerk van Jordan Allard (hier ook verantwoordelijk voor het opnameproces) van verbluffende snel- en strakheid. Bassist Kyle Townsend vult de lage tonen met een enorm geluid en neemt zelfs het voortouw in afsluiter Force Fed Life - het enige nummer dat langer duurt dan twee minuten - terwijl het zich een weg baant door Nails-achtig venijn en knapperig HM-2-misbruik. Daar kan zelfs de old school death-liefhebber zijn of haar hartje aan ophalen!
Danny Page is ondertussen een vocaal brute entiteit die doet denken aan Barney Greenway op standje elf, terwijl hij meebrulbare zinnen uitspuugt die rechtstreeks uit het hart komen: "The conductors of our extinction are the mothers and fathers of the nation" and "We're the 99% of the cesspit" zijn slechts twee markante voorbeelden. Natuurlijk zitten de kort-maar-krachtige teksten vol met maatschappijkritische en recht voor z'n raap vondsten.
Elk nummer is misschien 'maar' een korte en snelle uitbarsting, maar binnen deze explosies van ongeveer één minuut is er zoveel boosheid en frustratie waar te nemen dat het een schroeiplek van een indruk achterlaat. Als bands als Napalm Death, All Pigs Must Die en Weekend Nachos jouw ding zijn, dan zal Negative Thought Process er voor zorgen dat je je woede gekanaliseerd kwijt kunt.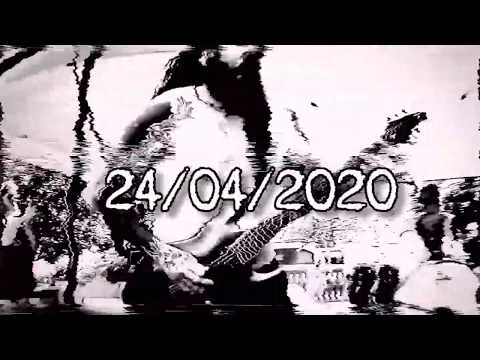 Kyle Townsend - Bass
Danny Page - Vocals, Guitars
Jordan Allard - Drums