Gepost in Reviews door
Edwynn
op 05-11-2023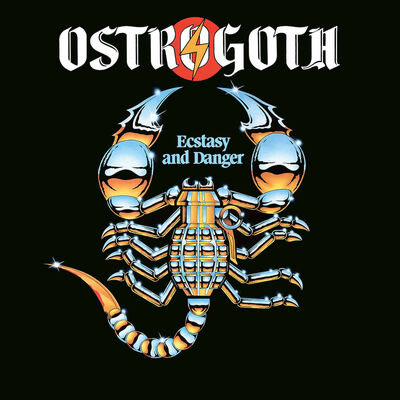 Ecstasy And Danger [reissue]

15-09-2023

Heavy / power metal
Tracklist
01. Queen Of Desire
02. Ecstasy And Danger
03. A Bitch Again
04. Stormbringer
05. Scream Out
06. Lords Of Thunder
07. The New Generation
08. Do It Right
Ecstasy And Danger was in 1984 het albumdebuut van de Belgische heavy metalband Ostrogoth, een album dat ik erg graag met plezier draai. Ik heb wel een heruitgave met EP Full Moon's Eyes (1983) er ook bij op. Volgens mij verschenen in zo'n hele reeks met heruitgaven van spul uit de Mausoleum tombes. Too Hot en Feelings Of Fury heb ik ook (net als spul van Witchfynde).
[Anno 2023 is een opnieuw gemasterde versie natuurlijk onontkoombaar; red.].
Dit is van die typische niks-aan-de-hand metal die je mee terugneemt naar de tijd van hardrockfeesten in beduimelde kelders die naar verschraald bier stinken waar je dan als ontluikend pubertje je eerste stappen met je afgetrapte Reeboks in de nieuwe geneugten des levens zet.
Dat gezegd hebbende: Lords Of Thunder heeft wel heel erg veel gejat van Maiden's Genghis Khan, maar die climax doet veel goed. Mijn persoonlijke hoogtepunten heten Scream Out en A Bitch Again, maar dat zegt wat mij betreft niets verkeerds over de andere nummers.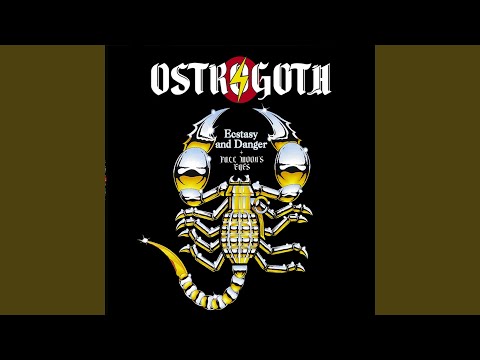 Marc de Brauwer - Vocals
Mario Pauwels - Drums
Hans van de Kerckhove - Guitars
Rudy Vercruysse - Guitars
Marnix van de Kauter - Bass