Gepost in Reviews door
Edwynn
op 21-02-2023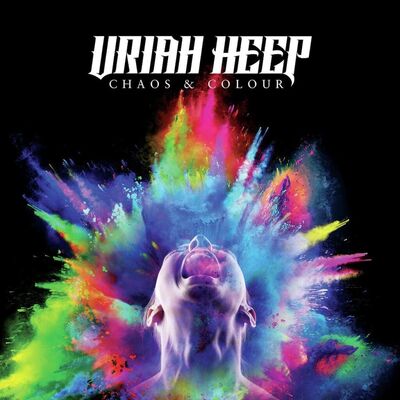 Chaos & Colour

27-01-2023

Hardrock
Tracklist
01. Save Me Tonight
02. Silver Sunlight
03. Hail the Sunrise
04. Age of Changes
05. Hurricane
06. One Nation, One Sun
07. Golden Light
08. You'll Never Be Alone
09. Fly Like an Eagle
10. Freedom to Be Free
11. Closer to Your Dreams
Chaos & Colour is een verrassend leuk album. Deze Uriah Heep klinkt op het eerste gehoor vele malen meer gedreven dan de uitgescheten stijlgenoten van Deep Purple van de laatste jaren - en dat op album nummer 26.
Voor nu vind ik afsluiter Closer To Your Dreams het meest gezapige nummer van het stel. Om het meteen maar te linken aan dat verrekte Easy Livin' omdat het wat uptempo is, gaat me weer wat al te ver. Kennelijk is dat het smalle referentiekader dat velen hebben van Uriah Heep. Waarbij ikzelf toch wat meer voel bij de wat meer uitgesponnen stukken waar wat meer mysterie van uitstraalt. Age Of Changes is prachtig wat dat betreft.
Eerlijk is eerlijk: ik heb wel eens wat gevoeld aan Sonic Origami (1998) en Wake The Sleeper (2008) maar bleef uiteindelijk altijd hangen bij de beruchte platen uit de jaren '70. Deze boreling zal mij wellicht daadwerkelijk bij de les krijgen als het gaat om het onderzoek na het post David Byron werk van deze oude besjesband.
Maar jongens, jongens, wat een lillijke rothoes. Dat is toch meer iets voor een gezapig plaatje van Marillion of iets dergelijks?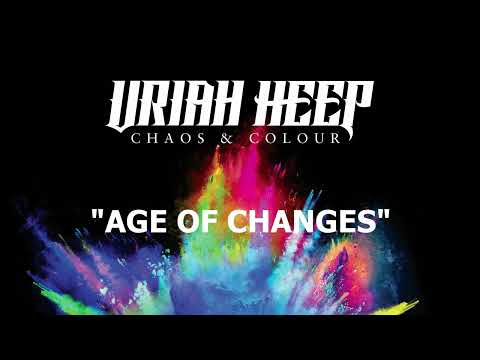 Mick Box - Guitar, Vocals
Phil Lanzon - Keyboards, Vocals
Bernie Shaw - Vocals
Dave Rimmer - Bass, Vocals
Russel Gilbrook - Drums