The Worst is yet to Come

16-03-2018

Crossover, Thrashmetal
Tracklist
01. An Eeire Down
02. Over the Altar
03. Hegemony of Hatred
04. Escoria Humana
05. On Your Mother´s Face
06. The Worst is yet to Come
07. Sodomize a Priest
08. El Cepo De Mi Coche
09. Epic Hangover
10. God is a Shemale
Dit Catalaanse, of zijn het toch nog gewoon Spanjaarden, vijftal bestaat sinds 2007. Hebben al twee demo's, Nuclear Deavastation (2008) en Toxik Troops (2010), en een full-lenght album, Depravity(2013) uitgebracht. Alles uitgebracht in eigen beheer, en nu is dan via Thanatology Productions/Tales From the Pit Records hun nieuwste album uitgekomen.
Het album opent met een instumentaaltje An Eeire Down, dat altijd wel leuk klinkt. Heb eigenlijk nooit slechte intro's gehoord. Het vervolg is belangrijker. Met Over The Altar krijgen we te horen met wat voor band we te maken hebben: thrash metal uit Spanje. Ik weet niet of deze mengeling wel kan.
Het grootste probleem dient zich direct aan zodra Gabriel Muniesa (zang) zijn mond open doet. De gebrekkige Engelse uitspraak is bij onze zuidelijke landen toch wel vaak het grote manco in welk genre dan ook. Het navolgende Hegemony Of Hatred is verder wel een redelijk nummer. Alleen waar ik me hierin ga storen is het geluid van een van de bekkens van drummer Amadeu, hier zit voor mijn gevoel iets te veel 'tsjing' in. Dit blijft de rest van de nummers duren, dus dit gaat voor mij wel ten koste van het luisterplezier.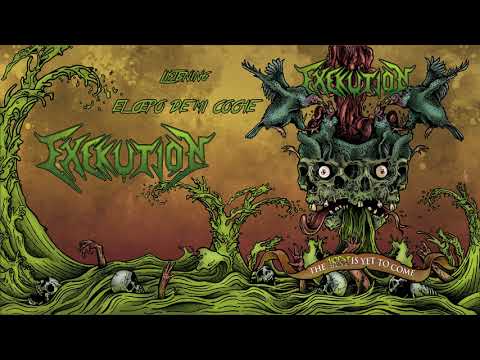 Dat het Spanjaarden zijn is goed te horen in Escoria Humana en het verder wel grappige El Cepo De Mi Coche. En met verder nummers met de titels On Your Mothers Face, The Worst Is Yet To Come, Sodomize A Priest, Epic Hangover en God Is A Shemale komt de plaat na 38 minuten al weer aan zijn einde.
Origineel klinkt het nergens, wat in dit genre tegenwoordig erg moeilijk is. Productie is redelijk, op het drumgeluid na, over de zang heb ik het al wel gehad (neem wat moeite om er iets aan te doen), de overige instrumentalisten die de snaren beroeren zijn prima maar vallen verder ook nergens op. Fans van oude Duitse thrash zouden er eens een luisterbeurt aan kunnen wagen.
Alberto Cano Cárdenas - Guitars
David Biosca - Guitars
Gabriel Muniesa - Vocals
Álvaro Bravo - Bass
Amadeu Mercadé Adell - Drums