Live At The Rainbow '78

15-03-2019

Hardrock
Tracklist
01. Long, Long Way From Home
02. I Need You
03. Woman Oh Woman
04. Hot Blooded
05. The Damage Is Done
06. Cold As Ice
07. Starrider
08. Double Vision
09. Feels Like The First Time
10. Fool For You Anyway
11. At War With The World
12. Headknocker
Over de Amerikaanse klassieke rockband Foreigner heb ik hier wel eerder geschreven, ik ben wel een stiekeme fan van hun eerste paar albums. Voordat de band begin jaren '80 in Europa doorbrak met ballad-hits als Waiting For A Girl Like You, I Want To Know What Love Is, That Was Yesterday, Say You Will en I Don't Want to Live Without You, had de band eind jaren '70 al een paar puike albums uitgebracht, die vol stonden met heerlijke, volwassen klinkende, klassieke hardrock.
Ook op het podium spetterde de band in de vroege bezetting aan alle kanten. Ik ben dan ook blij dat ik op een (digitale versie van) fraaie live-registratie ben gestuit van het optreden dat de band gaf op 27 april 1978 in de befaamde Rainbow club in London. Helemaal opgepoetst en geremasterd geeft Live At The Rainbow '78 wat mij betreft een heel goed beeld van waar Foreigner in die jaren voor stond.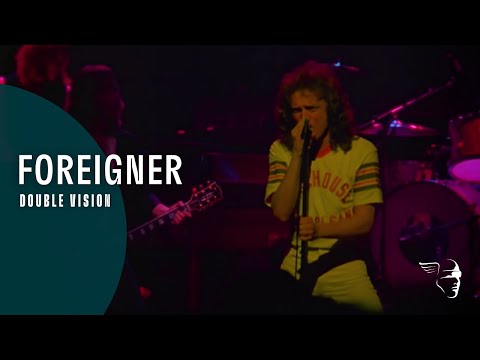 Opvallend genoeg had de band op dat moment pas één album uit (het titelloze debuut, 1977) zodat het logisch is dat daarmee de setlist gevuld werd. Juist dat maakt het optreden zo bijzonder vind ik, omdat je hier de band in z'n meest pure vorm hoort, voordat er sprake was van het grote succes. Persoonlijke favorieten als Long, Long Way From Home, Feels Like The First Time en Cold As Ice zijn hier in hun meest rauwe en verse uitvoeringen te horen. Ook het magistrale Starrider schittert hier in een uitgekiende en uitgesponnen versie (ruim twaalf minuten!), nog fraaier dan op het studio-album.
Blijkbaar was Foreigner op dat moment al ver gevorderd met de werkzaamheden aan hun tweede album (Double Vision, 1978) waarvan het deze avond alvast de openers van beide plaatzijden liet horen: Hot Blooded en Double Vision. Waarmee opnieuw twee van de wat mij betreft fijnste nummers in een prima versie worden vertolkt. Het is dat Juke Box Hero pas in 1981 verscheen, anders was dit bijna een (persoonlijk) best of album geweest.
Ok, het beeldmateriaal doet oubollig aan, en de muziek blinkt niet uit van spanning. Maar ik vind het zelf echt geweldig om deze band in die oude bezetting aan het werk te zien en te horen. Passend in de tijdgeest waarin heavy metal nog niet bestond, maar wel een band als Foreigner, die bestond uit ijzersterke muzikanten en een markante zanger. Hun authentieke hardrock van die eerste paar jaar weet me nog altijd te raken. Jammer dat de band vervolgens besloot een andere koers te gaan varen.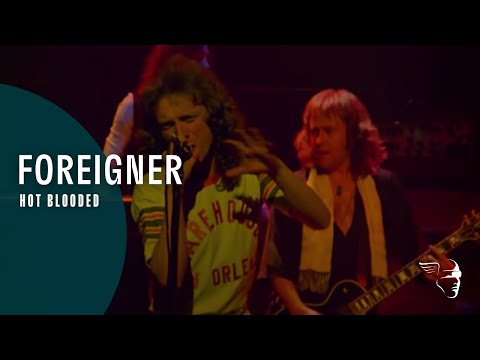 Mick Jones - guitar, keyboards, vocals
Lou Gramm - vocals, percussion
Ian McDonald - guitars, keyboards, sax, flute, vocals
Al Greenwood - keyboards, synthesizer
Ed Gagliardi - bass, vocals
Dennis Elliott - drums, vocals