Twist Of Fate

14-09-2018

Glam / Hairmetal, Heavy / power metal
Tracklist
01. Take It All
02. Final Warning
03. Twist Of Fate
04. Flight To Freedom
05. Svccvbvs
06. Evil Within
07. On The Run
08. In The Heat Of The Night
09. Rocking Out The City
10. Heroes
De Spaanse heavy metalband Hitten is hier sporadisch wel eens voorbij gegleden, maar tot een bespreking is het niet eerder gekomen. Toch is daar wel aanleiding toe geweest, want de heren zijn al actief sinds 2011, en hebben met Twist Of Fate inmiddels het derde album uit.
Hoewel de begeleidende info me richting NWOBHM of in elke geval klassieke heavy metal duwt - er wordt gerept over Iron Maiden, Saxon, Judas Priest en Accept - hoor ik zelf toch echt een andere voorname invloed, namelijk de Amerikaanse variant daarvan: US metal. Een voorbeeld waar ik zo af en toe aan moet denken is Queensryche, al heeft dat mogelijk ook met de (hoge, cleane) zang te maken.
In de praktijk betekent dat pakkende heavy metal, een heel enkele keer speed metal-achtige riffs (Evil Within) en ander uptempo werk (Final Warning, titelnummer Twist Of Fate), de typerende dubbeling in gitaar- en zanglijnen, en aantrekkelijke solo's. Maar net zo gemakkelijk neigt de muziek van Hitten naar de jaren '80 en '90 Amerikaanse hair metalbands (zoals de single In The Heat Of The Night bijvoorbeeld) als Motley Crue, Ratt, Poison, Cinderella en dergelijke.
Uiteindelijk doet Hitten dus niets wat we niet al jaren kennen. Evengoed glijdt hun vertrouwd klinkende muziek lekker naar binnen, en is een feest van herkenning. Bij gebrek aan originaliteit is de spontane, eerlijke en authentiek klinkende aanpak een pre, zodat we toch van een geslaagd feestje kunnen spreken. Liefhebbers van oorspronkelijke heavy metal zullen zich met Hitten zeker vermaken.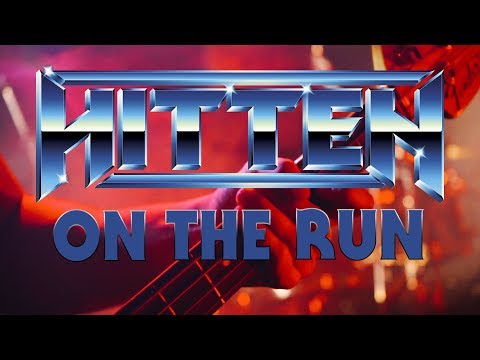 Alexx Panza - Vocals
Satan - Bass
John Sinx - Drums
Dani - Guitar
Johnny - Guitar