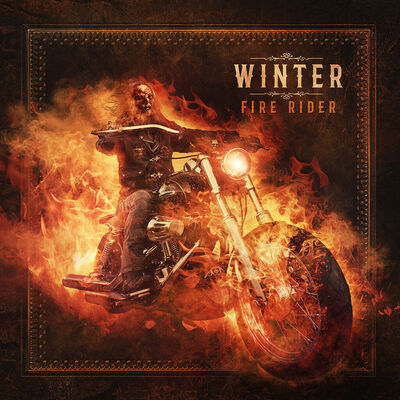 Fire Rider

14-10-2022

Dark rock / metal, Hardrock
Tracklist
01. Unholy Blood
02. Fire Rider
03. That Much Is True
04. Child of the '80s
05. Pray
06. Under the Gun [Sisters Of Mercy cover]
07. Lost in the Love
08. Rough Love
09. Violent Dream [ft. Aliz Aj]
10. Into the Void [ft. Florian Grey]
11. You've Been On My Mind
12. Can't Hold Back the Tears
13. Never Again [ft. Angelina Delcarmen]
14. I Want It Black
15. When All Is Said and Done
16. Run Away From Pain (Pale Horse Part II)
Na het laatste officiële album Pale Horse uit de herfst van 2021 en de heruitgave van het best-of-album Looking Back uit de lente / zomer van 2022, bracht het project Winter in oktober 2022 de volgende langspeler Fire Rider uit, met maar liefst zestien gloednieuwe nummers.
Terwijl Pale Horse voornamelijk gericht was op het genre gothic rock, brengt het nieuwe album een pakkende mix tussen die gothic sound (opener Unholy Blood, Into The Void, en uiteraard de cover van Under The Gun) en meer klassieke (hard)rock en de zogenaamde 'Adult Oriented Rock' in de stijl van de jaren '80, zoals bijvoorbeeld blijkt uit de titelsong Fire Rider, het spreekwoordelijke Children Of The '80s en de single Pray. Het nieuwe album sluit daarmee qua aanpak naadloos aan op de Looking Back-compilatie.
Over het algemeen en muzikaal gezien is Fire Rider ietwat rauwer en donkerder dan het vorige album, maar tegelijk ook erg pakkend, dat is absoluut een gemene deler. Een goed voorbeeld is het nummer When All Is Said And Done dat een prachtige Chris Isaak-vibe in de coupletten perfect weet te combineren met een opzwepende uptempo rock sound in het refrein. Naast het donkere stemgeluid van Chris Isaak moet ik qua vergelijking ook regelmatig denken aan Billy Idol (That Much is True).
Zestien nummers (78 minuten bij elkaar) is een hele zit, en dan is het des te knap dat er eigenlijk geen slecht nummer voorbij komt. Na verloop van tijd is de variatie er wel een beetje van af, maar alsnog overtuigt elke compositie voor zich. Liefhebbers van toegankelijke donkere rock met een gothic en semi-boze Billy-Idol-achtige vibe kunnen Fire Rider zeker eens checken. Deze muziek is eerder catchy dan heavy, daar moet je van houden, maar onderhoudend is het album absoluut.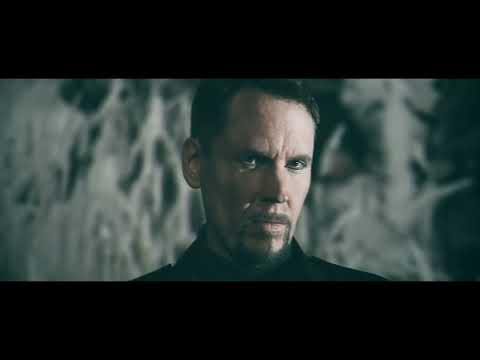 Markus Winter - vocals, guitars, bass, synths
Hugo Ribeiro - drums
Michael Donner - keyboards
Nera Mamic - add. vocals
Fredrik Pihl - add. guitars