Vintage

22-03-2019

Heavy / power metal, Progrock / metal
Tracklist
01. Vintage Medley (Vintage, Pt. I)
02. Vintage Medley (Nobody Sleeps Here)
03. Vintage Medley (Vintage, Pt. II)
04. A Tale That Wasn't Right [Helloween cover]
05. Ode To Despair [Acoustic]
06. The Long Walk Home (December)
07. I Won't Back Down [Tom Petty cover]
08. Vintage
Ik was in mijn vorige review al erg lovend over deze band, Witherfall. Gelukkig gaat hier voorlopig nog geen verandering in komen. Nadat ze A Prelude To Sorrow eind vorig jaar uit hebben gebracht, wordt deze dit voorjaar opgevolgd door een EP, Vintage, ook een van de nummers op hun laatste album. Deze EP - qua speelduur eigenlijk gewoon een album - is te beschouwen als een soort verzamelaar.
De aanleiding van deze EP is eigenlijk dat ze een akoestische toer gingen doen met Sonata Arctica. Ook had de band tijdens de opnamen van A Prelude To Sorrow al een tweetal covers opgenomen, welke eigenlijk als bonus-nummers zouden verschijnen, hetgeen uiteindelijk niet gebeurd is. Daarnaast was dit bedoeld om ook een andere (meer ingetogen) kant van de band te laten horen.
Als eerste is er een versie van Helloween's klassieker A Tale That Wasn't Right, later gevolgd door een donkerdere versie van Tom Petty's I Won't Back Down. Verder staan er nog Nobody Sleeps Here van hun eerste album Nocturnes And Requims, Ode To Despair in een alternatieve en akoestische versie. Als extraatje krijgen we ook nog The Long Walk Home (December) dat eerder alleen als Japanse bonustrack is verschenen.
Verder staat er een uitgeklede akoestische versie van Vintage opgedeeld in drie stukken. Als eerste komt Vintage Pt. 1, deel twee is het al genoemde Nobody Sleeps Here en als laatste Vintage Pt. 2. Als afsluiter staat de originele versie van Vintage er ook nog op.
Ik kan hier naar blijven luisteren, hopelijk krijg ik nog ooit de kans om Witherfall live te mogen bewonderen.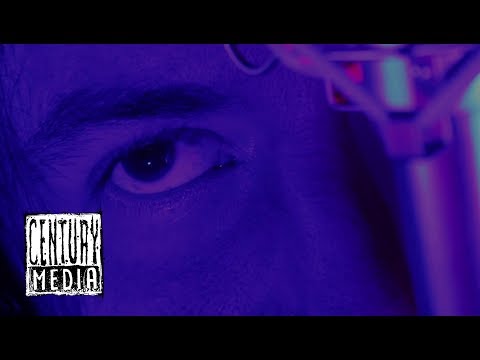 Alex Nasla - Keyboards, Piano, Vocals
Gergo Borlai - Drums, Percussion
James "Timbali" Cornwell - Percussion
Anthony Crawford - Bass
Jake Dreyer - Guitars
Joseph Michael - Vocals, Keyboards, Guitars, Percussion